Win Your Year Of Health At Inspiration Fitness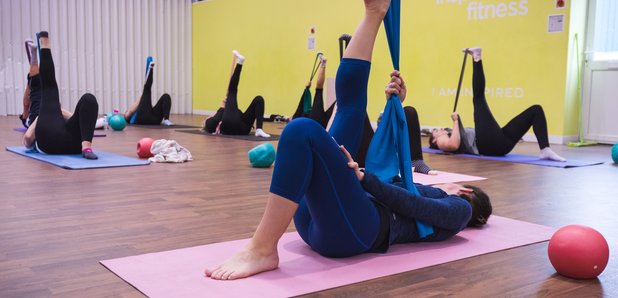 Happy New Year! Start the year of 2018 as you mean to go on with a membership at Inspiration Fitness in Barnstaple, make this your most active year yet, and we're here to help you get there with a year long membership to be won on Heart Breakfast.
It's a new year and we've all lots of new goals and if it's fitness goals on your list then Inspiration Fitness will be the membership you'll want to keep you on track, inspired and guide you to achieve all your health goals.
What ever your goal is, whether you are new to fitness or require rehabilitation, wish to lose weight or are a performance athlete, their highly skilled and qualified team can help you to achieve your goal. You'll get the best opportunity to train, develop and grow in health and fitness within a welcoming and non-threatening environment.
Feel like you need some more motivation? Well its not just a gym, they have over 30 classes a week including Legs Tums and Bums, Pilates, Spinning, Bootcamp, Zumba and much, much more all led by highly professional trainers, meaning you'll always have something new to try.
All are welcome too, they have recently launched their functional living program for over 60's, built and tailored to improved balance, mobility and fitness levels all within a safe and fun group setting.
They offer a free body analysis with supporting training programs to set you up for success, or perhaps you would like 1:1 training or even 2:1 with a friend? Visit them today for a tour!
Win a year long membership
We are going to make it easy for you, as we have a membership to attend Inspiration Fitness for an entire year. So if you want to feel the best you've ever felt, enter now!
Just listen to Heart Drive on Friday 5th January 2018 and call in when you hear Jack miles share all the details, then wait to see if you are selected to play our game for the win.
Get Heart Breakfast Competition Terms & Conditions
Unit 2/3 Narita House
Fishleigh Road
EX31 3UD