Jungle Jim's Playland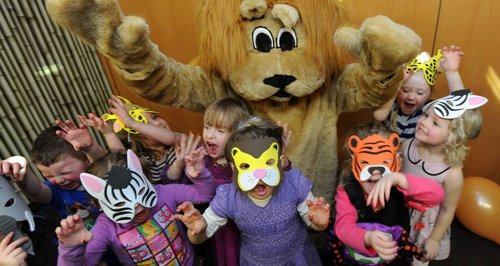 Jungle Jim's is Bedfordshire's newest indoor play and party venue for children up to 10 years old. They are open six days a week so come and go wild in their safe, clean, secure, fun and fully air conditioned Jungle.
Jungle Juniors
For their Jungle Juniors they have a large two level jungle themed play frame packed full of many exciting challenges such as the Treehouse Creepy Climber and Two Lane Waterfall slide.
Jungle Cubs
For the smallest of cubs they have a large separate area with double slide, climbing activities, Lego and a ball juggler, lots to keep the little ones amused. They also have free daily activities for the cubs including Jungle Sing-Along, Jungle Art & Crafts and the Safari Treasure Hunt.
Shack Cafe
Whilst your little cubs play, the grown-ups can relax and for those indulgent moments savour their quality coffee and range of cakes, pies, and freshly made snacks.
Afternoon Tea at Jungle Jim's
Why not treat a special child and yourself to a luxury Afternoon Tea at Jungle Jim's? You can choose between a Children's or Adults Tea for Two or a Split Adult/Child Afternoon Tea to enjoy together.
Off Peak till 3.30pm (Term Time only)
Under 1 Year - £1 (or free with paying sibling)
Under 4 Years - £4 | Over 4 years - £4.75
Adult - £1

Peak Times after 3.30pm including weekends
Under 1 Year - £2(or free with paying sibling)
Under 4 years - £5 | Over 4 years - £5.50
Adults - £1
Monday Closed
Tues & Wed 9.30am - 3.30pm
Thurs & Fri 9.30am - 6pm
Sat 9.30am to 5pm
Sun10am to 4pm