Universal Car Credit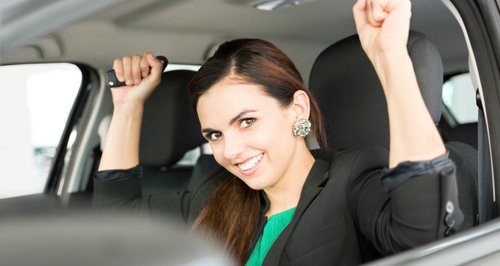 DrivePay at Universal Car Credit has helped thousands of customers get back on their feet and in the driver's seat. No matter your credit score as long as you can afford the payments they can finance you!
With Universal Car Credit, it's personal... From the time you walk into one of their showrooms, they'll treat you with respect, and work hard to get you the car and financing you need. They focus on your specific, personal situation and needs.
So how does it work?
Step 1:
Your appointment begins with a conversation! They give you an overview of who they are and how they might be able to help you.
Step 2:
Then, they get to know YOU, gathering information about your situation and budget needs: What kind of transportation do you need? What kind of payment can you afford? Their top concern is that you are able to afford your vehicle. After all, if you can't make your payment, nobody wins.
Step 3:
Next, you meet with a customer service representative and they work hard to help get you approved. They are committed to providing you a car you can afford. If they don't have a vehicle that fits your transportation and budget needs, they keep looking or give you information on what you'll need to do in order to qualify for a good car and financing.
Step 4:
Once you qualify, you can test-drive the vehicles that fit your needs and budget. Many of their customers are able to drive away the same day if the vehicle has been fully prepared.