Reading's Oracle Centre Back Open After Bomb Scare
13 June 2018, 09:03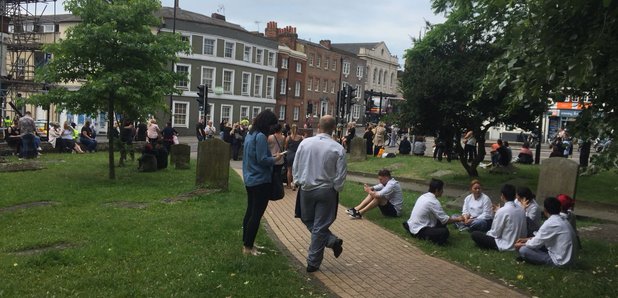 Reading's Oracle shopping centre has reopened, after a suspicious item was found yesterday.
It was evacuated for most of the day on Tuesday but police say it wasn't a viable device. The suspect package was found in an area of the shopping centre at around 9am. Police cordons were put in place while officers investigated.
The cordons have now been lifted and the shopping centre is back open. One area of the shopping centre will remain cordoned off whilst investigation work continues.
Officers have found that the suspect item was not a viable device, but at this stage seems to have been placed to cause disruption.
Thames Valley Police daid:
'We would like to reassure the public that there is no credible threat to safety.
'We would like to thank the public for their patience during this incident which caused disruption to the people of Reading, but it was Thames Valley Police's priority to ensure the safety of the community. We would also advise members of the public to remain vigilant.
'Our investigation continues and we are asking anyone with information that could assist us in this to please call 101 quoting reference 284 12/6/18.
'If you have any information relating to this case, please call 101 quoting reference '284 12/6/18', or contact Crimestoppers anonymously.'