Vitality Bath Half Marathon 2017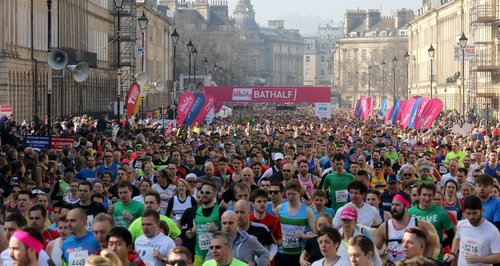 Get involved in the Vitality Bath Half Marathon!
The award-winning Vitality Bath Half Marathon returns to the streets of Bath on Sunday 12th March, celebrating the 36th edition of one of the best organised, longest established and most iconic city centre road races in the UK.
All entries for the 2017 race are closed. Results and photos will be available online after the event.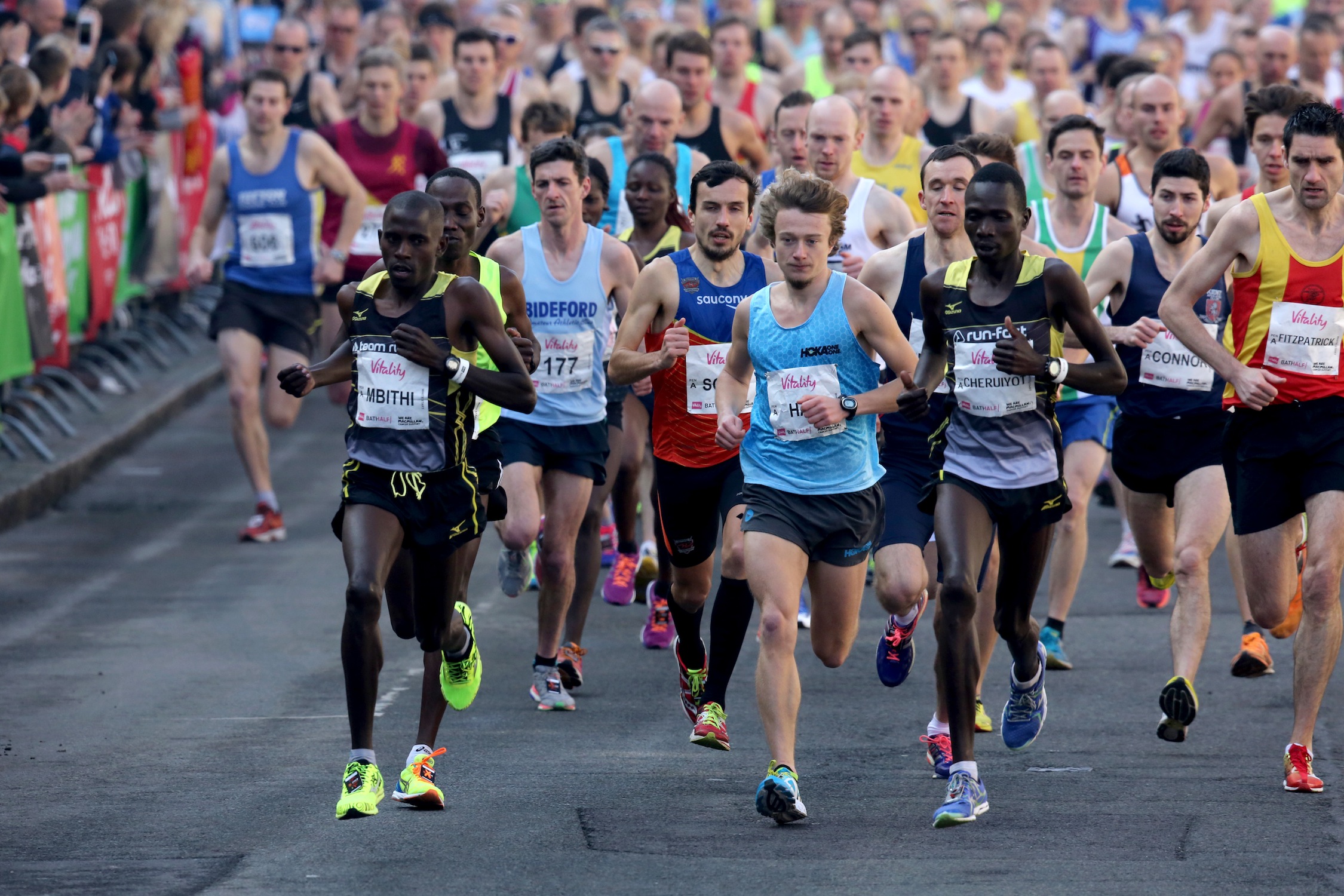 The Vitality Bath Half Marathon is the largest single day charity fundraising event in the South West and one of the top three fundraising road races in the UK, with runners raising over £2.1m in 2016 for over 130 official charities.
Some 40,000 spectators are expected to gather to cheer on the runners and to soak up the inspirational atmosphere. The two lap traffic-free course, which is well known for being flat and fast, starts and finishes in Great Pulteney Street and straddles both sides of the River Avon, taking runners through the beautiful World Heritage city of Bath. The Runners Village is located behind the Bath Sport Centre on North Parade Road.
Key Race Day Timings for 2017 Vitality Bath Half Marathon:
08.00: Help Desk opens in Runners Village (Bath Sports Centre)
09.00: Church service in Runners Village
10.00: Runners called to start
11.00: Half Marathon start
11.20: Family Fun Run start
12.02: Half Marathon winner crossing the finish line
13.00: Half Marathon prize giving at finish gantry
16.00: Help Desk closes
Recommended viewing and entertainment points for spectators include the start and finish of the race at Great Pulteney Street, Churchill Bridge, Green Park, Queen Square, Royal Victoria Park, Station Road and Weston Lock Retail Park.
The Vitality Bath Half Marathon always attracts a strong British elite field and a large number of celebrities who are attracted by the stunning setting, fantastic crowd support and the promise of a good finishing time.
Early bird entries for the 2018 race will open on 13 March 2017.
Many roads will be closed so if you're planning on driving in and around Bath on Sunday be sure to check how you're journey will be affected. See the map bellow and go to the Vitality Bath Half website for more details.