Win A Wicked £1,000 With The Bristol Hippodrome!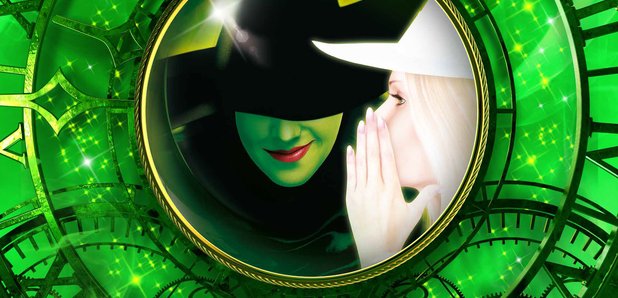 Don't miss Wicked when it flies back to Bristol in early 2018, but if you can't wait that long for the magic, let us enchant your summer as we have £1,000 to be won
Discover a world of magic, power and friendship as the spellbinding family musical Wicked flies into The Bristol Hippodrome from 31st January until 3rd March 2018.
An ingenious re imagining of The Wonderful Wizard of Oz, Wicked tells the untold story of the extraordinary friendship between Glinda the Good and the Wicked Witch of the West.
Packed with amazing costumes and scenery as well as iconic songs including 'Defying Gravity', 'The Wizard And I' and 'For Good' , it's won over 100 major awards and continues to wow audiences across the world - so don't miss out on tickets when it returns to Bristol.
Win a Wicked £1000!
To make sure you're feeling the magic, we have £1000 to be won to enchant your summer. Listen to Heart Breakfast and Drive each weekday from Tuesday 1st to Friday 11th August and if you hear Wicked's 'Defying Gravity' call up for the chance to win.
If you're our chosen caller, you'll be meeting us and all the other weekday winners for a game of Cash Drop at The Bristol Balloon Fiesta on Saturday 12th or Sunday 13th August.
When you're there, just choose your location for your witches hat and place it in the field. Then stand back as our parachuter jumps out of a plane. Whichever hat is nearest to them when they land, will win the hat's owner £1000! Now that's sure to give you a magical summer.
St Augustine's Parade, Bristol BS1 4UZ
0844 871 7627