The Simplyhealth Great Bristol 10k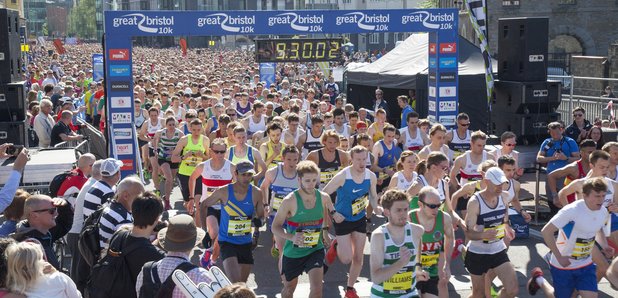 Spring is here and as the days finally get longer, hopefully the urge to hibernate is starting to fade away. If January resolutions already seem like a distant memory, and you just can't face one more sweaty spinning class, step outside and take a deep breath of fresh air… and sign up for the Simplyhealth Great Bristol 10K on Sunday 7 May 2017.
The popular city centre event is back - bigger and better than ever! It will once again include the Simplyhealth Great Bristol Family Mile event, designed to get children and parents active together, it's open to anyone aged three and over - and everyone gets a medal.
Families taking part in the Simplyhealth Great Bristol Family Run will be able to experience a 'Grand Day Out' with a special twist, as this year the event will offer a 'Wrong Trousers Day' fancy dress theme where participants will be encouraged to don their wildest, wackiest and most wonderful wrong trousers. This colourful addition will raise funds and awareness for the local nominated charity, The Grand Appeal, the Bristol Children's Hospital Charity, by supporting their annual fundraising initiative, Wallace & Gromit's Wrong Trousers Day.
12,500 runners are expected to take on the 10k course, which makes the most of the city's picturesque backdrop. Starting on Anchor Road near Millennium Square and Bristol Cathedral it runs parallel to the historic Bristol Harbour before continuing along Avon Gorge and taking in the iconic Clifton Suspension Bridge.
The return route takes in Spike Island and the Cumberland Basin before passing the soaring Gothic St Mary Redcliffe, finishing on Anchor Road close to the start line so that runners can meet up with family and friends and make the most of the bars, restaurants and attractions at the Harbourside.
Whether you're running to fundraise for a cause close to your heart, get fit, make new friends or conquer a personal challenge, do it at the Great Bristol 10k! The event is not until May, so plenty of time to sign up and train.