Banksy's Dismaland Pictures #2
1. A Piece By Banksy

Banksy's Dismaland

2. The Well Kept Castle

Banksy's Dismaland

3. You Get Searched On Your Way In..

Banksy's Dismaland

4. Dismaland!

Banksy's Dismaland

5. A Picture From Above.

Banksy's Dismaland

6. The Little Mermaid..

7. Look Like Fun?

8. A Banksy Piece

9. The Twisted Truck

10. Julian On The Merry Go Round

11. Another Piece From Banksy
Banksy's Dismaland Pictures
1. Dismaland sign

2. Dismaland wheel

3. Dismaland Police Van

4. Dismaland lighthouse

5. Dismaland seagull

6. Dismaland Castle

7. Dismaland balloons

8. Dismaland Lasagne

9. Dismaland Selfie

10. Dismaland boat

11. Dismaland sandcastle

12. Banksy Dismaland plan
Banksy At Weston!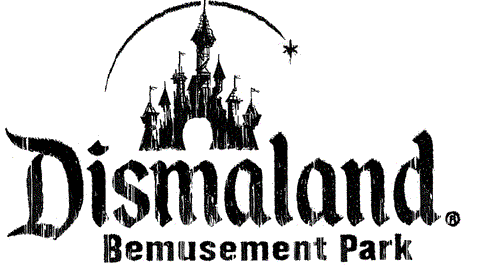 Banksy's returned, and this time his canvas is the Tropicana, the old derelict lido in Weston-super-Mare.
In 2009 Graffiti artist Banksy pulled off an audacious stunt amid tight secrecy to stage what was then his biggest exhibition, taking over the Bristol City Museum and Art Gallery.
After much speculation and rumour, news has just been released that Banksy has done it again. This time he's taken over the old Tropicana, an old derelict lido in Weston-super-Mare.
'Dismaland' is being held on the seafront for the next 5 weeks. It includes a new collection of Banksy satirical art and sculpture and also features pieces by artists from around the globe including Damien Hirst, Jenny Holzer and Jimmy Cauty.
Sod Paris or Florida, #WestonSuperMare only place to be this summer! #Dismaland #Banksy #Disneyland opening soon! pic.twitter.com/6OSpd7LxtH

— Upfest Urban Arts (@Upfest) August 19, 2015
Banksy said: "I loved the Tropicana as a kid, so getting to throw these doors open again is a real honour."

You can grab your tickets, and read more about the exhibition just by clicking here!
See our picture gallery below!