Denise's Driving School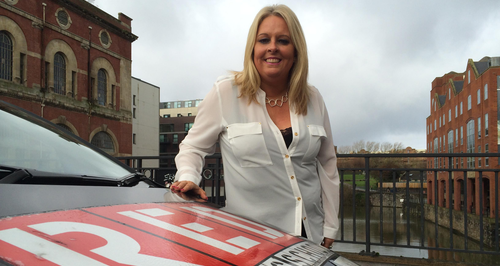 Her first driving test was back in the 1970s, and since then she's tried 12 times and failed.
Denise Ingram from Somerset had all but given up learning to drive. She's travelled around the UK and taken her test in different cities, tried almost every Driving School and spent a fortune on intensive courses - but still, no pass.
Ed, Troy and Paulina have committed to Denise that they will put her through a driving test every week until she passes, with the help of the RED Driving School.
Her husband, Des, is in despair - he drives Denise everywhere. Her Manager says it's affecting her work prospects and close friends and family are at the end of their tether, sick of driving her around.
Listen to Heart Breakfast with Ed, Troy and Paulina every weekday to hear how Denise is getting on.
Theory Test Drama
It's been so long since Denise passed her Theory Driving Test, it emerged her test had lapsed. Denise confidently re-took her test but FAILED!
Listen to Ed, Troy and Paulina putting Denise through her Theory Test Paces.
Denise Drives the Magic Roundabout!
It is one of the most dangerous road junctions in the UK, so we thought Denise needed some roundabout practice.
Test Number 13
So how well did Denise do? Listen here.
Denise's Driving School - Week 2
Test Number 12
So how well did Denise do? Listen here.
Denise's Driving School - Week 1
A Driving Force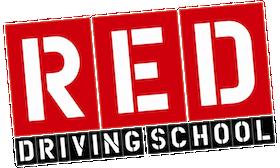 Denise's Driving School wouldn't be possible without the help of RED Driving School, and we want to say a massive thank you to them for proving us with an test instructor and arranging Denise's tests each week.
RED is the largest Driving School in the UK, with an expert team of driving instructors who are committed to helping pupils not only pass their driving test but be a safe driver for life.
RED pride themselves on their high standard of tuition they deliver. All their instructors are DBS checked (formerly known as CRB) and undergo regular assessments to guarantee that their standard of driving lessons and customer service is amongst the best in the country.
RED instructors want pupils learning experience to be challenging, fun and memorable, but ultimately help you safely reach that desirable "L-plate disposal moment!"
For more information or to book lessons with RED Driving School visit www.reddrivingschool.com or call 0800 840 4200