Sledge Mama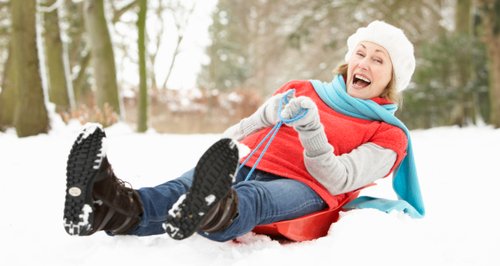 The challenge: 4 mums, 1 dry ski slope and the pride of being the fastest, meanest, toughest mum on a sledge - it's Sledge Mama!
Ed, Troy and Paulina have selected looking for 5 up-for-it mums to be part of the ultimate Christmas sledging competition.
They're super-quick at the school gates but are they speedy down a dry-ski slope?
Don't Look Downhill
We''re taking the selected mums to the Mendip Snowsport Centre to sledge down their 160m dry ski-slope. They will sledge on state-of-the-art 'Z Bobs' all within the beautiful setting of North Somerset, supported by highly trained Instructors (to keep you safe).
Bragging Rights
Sledge Mama is a competition to find the fastest mum on a sledge in the West Country. What better way to celebrate Christmas than a title that your kids will be proud of - "Fastest Mum on a Sledge" The winners will get a special winners certificate and the right to brag to everyone!
Thank you
This challenge wouldn't be possible without the fantastic team at Mendip Snowsport Centre in Churchill, North Somerset, where rain or shine, summer or winter the action never stops.

In a woodland setting on the edge of the glorious Mendip Hills, the centre feels like a genuine alpine resort with magnificent views and a range of activities to suit everyone.