Grand Arcade's Big Switch On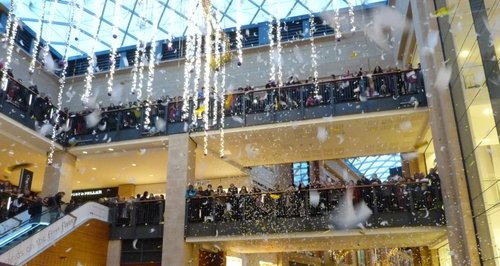 Grand Arcade's Christmas lights switch on takes place on Sunday 16th November, featuring a whole host of live performances.
This year Grand Arcade has a brand new display of Christmas Lights featuring a silver and gold reindeer and baubles theme.
Christmas in the city centre all starts at Grand Arcade, so make sure get down there early and soak up the magic.
When?
The official start to Christmas at Grand Arcade is happening on Sunday 16th November.
Check out our time line of what's happening...
Grand Arcade
Grand Arcade,
St Andrew's Street,
Cambridge,
CB2 3BJ
Grand Arcade,
St Andrew's Street,
Cambridge,
CB2 3BJ - See more at: http://www.grandarcade.co.uk/contact/#sthash.xNXfkfFO.dpuf
Grand Arcade,
St Andrew's Street,
Cambridge,
CB2 3BJ - See more at: http://www.grandarcade.co.uk/contact/#sthash.xNXfkfFO.dpuf