The Grafton's Big Switch On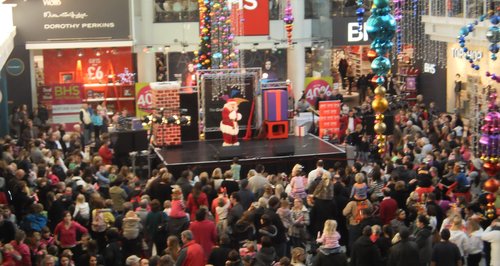 This year Cambridge will be host to a weekend of activities starting at The Grafton, celebrating the start to the countdown to the festive season.
The Christmas Lights with be switched on this Saturday the 15th November in the Great Court (outside BHS).
When?
It all kicks off at 2pm, with the Christmas lights being switched on at 4:30pm.
What's On

Ben and Holly from Kid's TV are set to leave their Little Kingdom for the day to meet and greet the Grafton's youngest audience.
Cambridge Amateur Operatic Society and Tom Korni will both be doing a special performance and one of the finalists of Cambridge Has Talent will appear.
The beautiful Miss England 2014 Carina Tyrrell will stop by before she goes off to represent the country in the prestigious Miss World competition in December.
The Heart Angels will also be there to launch the Giving Tree, where you can donate gifts to make Christmas a little more special for less privileged children. 

Check out the time line below...
The Grafton
Make sure you get down to The Grafton with plenty of time to get parked and get inside to see the big switch on.
46, Grafton Centre, Cambridge CB1 1PS