Jesus Green Outdoor Pool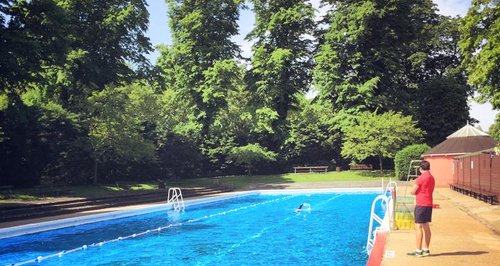 The lido on Jesus Green is open again for summer 2017! See all the details here.
Situated on the edge of the River Cam, the pool first opened in 1923 and is one of the few remaining examples of its kind in the UK. It's the perfect way to cool down during the summer months and a fantastic place to relax and unwind with friends and family.
There are paved and grassy areas around the pool so you can also catch some rays by the poolside.
Jesus Green Lido facts...
It's Europe's longest lido

The lido has been drained and re-painted for the 2017 season

It took five days to re-fill the water

The pool first opened nearly 100 years ago

Jesus Green lido was designed to be long and thin to mimic swimming in the Cam

At the time of opening, the water's a chilly 11 degrees (but the lovely Cambridge sunshine will soon warm it up, won't it??)
Before and after...
See the pictures as the pool's drained, painted and re-filled, ready to welcome guests in summer 2017!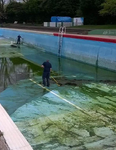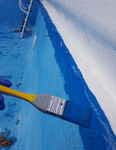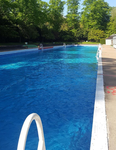 Opening Times
Jesus Green outdoor pool is now open every day until Sunday 24th September.
>> Check out the full timetable here
>> Details of prices and memberships
How to find it
The lido is on Jesus Green, just off Chesterton Road. The area is served by the C2 and C4 bus routes and there's storage for 200 bikes.