Pictures: Race For Life Cambridge
An incredible 7000 ladies joined us to walk, jog and run to raise money for Cancer Research UK's Race For Life.
Amongst them, our Team Heart runners completed the course with our Heart Breakfast newsreader Liz Summers.
Nearly £500,000 has been raised to help fund vital research to cure more forms of cancer.
If you took part, don't forget to send your money in as soon as you can. See all the pictures below.
A sea of pink covered Parker's Piece for Race For Life 2013.
High fives from the Angels at the half way point.
Proud moments as everyone completes Race For Life 2013.
You tweeted us some spectacular pictures from Race For Life in Cambridge. See them here.
Recently Played Tracks
7pm - 10pm
Text 82122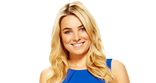 Stay tuned...
Now playing: The best feel good music
Deposit £10 to get a £40 Welcome Bonus - That's £50 to play bingo, slots and more!*
Over 50 tracks to make you feel-good. New album out now...