East: Hosepipe Ban Starts
A hosepipe ban for all Anglian Water customers has now come into force.
The ban has been bought in due to a water supply shortage following two of the driest years on record.
East Anglia has officially been in a drought since June 2011.
It means Anglian Water customers are banned from using their hosepipes for watering their gardens, washing cars or boats, hosing down patios and paths and filling swimming pools, ponds, fountains and paddling pools.
Anybody caught ignoring the ban can face a £1,000 fine.
According to Anglian Water, a hosepipe can use up to 1,000 litres of water in just one hour, which is more than the average household uses in an entire day.
A number of other water companies are also bringing in a ban which will affect around 20 million people across the company.
The firms insist they are necessary to preserve essential water supplies and protect the environment, in the face of drought which has left groundwater below 1976 levels in some places and rivers running dry.
It is not yet known how long the hosepipe ban will remain in force.
Click here to visit the Anglian Water website to get more information.
Customers who get their water from Cambridge Water are not affected by the hosepipe ban.
A hosepipe ban will be introduced in Cambridgeshire and Greater Peterborough next month.
Recently Played Tracks
10am - 1pm
Text 'HEART' to 82122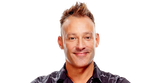 Stay tuned...
Now playing: The best feel good music
Deposit £10 to get a £40 Welcome Bonus - That's £50 to play bingo, slots and more!*
Over 50 tracks to make you feel-good. New album out now...