Sawston: Village College Fire Accidental
An investigation has confirmed a fire at Sawston Village College in Cambridgeshire was started accidentally.
The fire, which badly damaged a library and administration area, broke out at the college last Thursday (6 September).
The school was evacuated and around 40 firefighters were needed to put out the fire.
A fire investigation has now concluded the fire was most likely to have been caused by a hot air gun that was being used to redecorate some windows.
The college was closed the day after the fire (Friday 7 September) and re-opened yesterday (Monday 10 September).
Around 40 firefighters were called to deal with a fire at Sawston Village College in Cambridgeshire.
Recently Played Tracks
12pm - 4pm
Text 'MUSIC' to 82122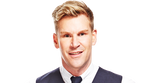 Stay tuned...
Now playing: The best feel good music
Deposit £10 to get a £40 Welcome Bonus - That's £50 to play bingo, slots and more!*
Over 50 tracks to make you feel-good. New album out now...