Wyboston: Four Stabbed At Party
14 October 2013, 17:21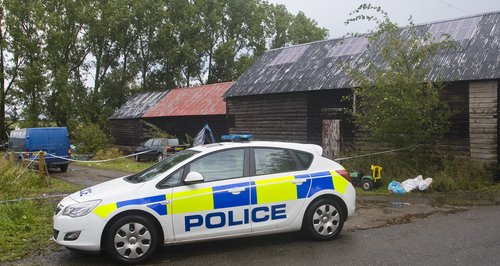 Police are appealing for witnesses and information after four people were stabbed at a party in a barn near Wyboston at the weekend.
Three of the injured are critically ill in hospital.
It happened at around 2.30am on Sunday (Oct 13) in a farm building in the remote village of Begwary, close to the A1.
The victims, all aged in their early 20s and from Bedford, were with friends at the party, which police believe was attended by around 200 people.

Detective Inspector Jerry Waite says the party had been advertised on various social media sites and is appealing to anyone who went to the Begwary barn on Saturday night into Sunday morning to come forward.
He said: "Clearly there were a large number of people at this event who may or may not have known the victims or offenders but we are keen to trace anyone who was present and could help the police investigation into what happened.
We are not interested at this stage in whether the party was a private affair or not, we just want people to come forward if they were there."

Three young men are critically ill in hospital having suffered life threatening stab wounds so it is vital we establish the facts surrounding this incident.
Two people have been arrested in connection with their attempted murder but our investigation is in the early stages and we believe others were also present or involved.
Anyone who has information must come forward, anything you say will be treated in strictest confidence."

It is believed the victims travelled by taxi to the party, at which alcohol and drugs were available.
After the stabbing occurred at least one victim was taken to hospital by taxi, but ambulance crews also attended.
Police were not alerted to the incident until around 3.50am.

Initial accounts suggest there were three offenders aged in their late 20s.
No other descriptions are available.
Officers are keen to speak to anyone, however, who may have seen a blue coloured Vauxhall Vectra NH07 BXB in and around Begwary or later in Bedford, in particular near Bedford Hospital.

Bedfordshire Police have set up an incident room and are investigating the incident, now codenamed Operation Orb.
Specially trained Family Liaison Officers are working with the families of the injured men to provide support and to aid the investigation.
The fourth victim is recovering at home having received only minor injuries.
Anyone with information is asked to contact Bedfordshire Police in confidence on 101, or text information to 07786 200011.
Alternatively you can contact the independent charity Crimestoppers, anonymously, on 0800 555 111.