Cambridge Roar Festival 2017
1 June 2017, 08:00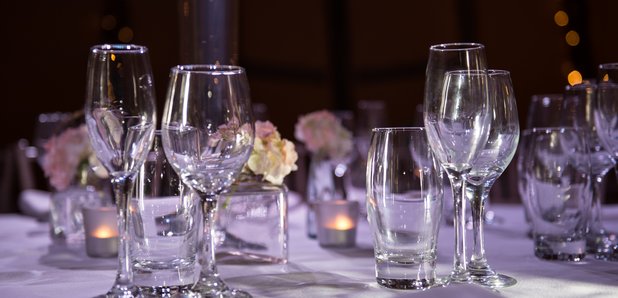 Take part in an array of brilliant events this Summer.
The Cambridge Roar Festival is back for 2017 with the biggest festival to date. Taking place over the summer, there is 12 exciting events to get involved with.
All money raised will be donated to support three fantastic charities – Arthur Rank Hospice Charity, East Anglian Air Ambulance and Cambridge United Community Trust.
Schedule

Cambridge Roar Festival connects local businesses, encourages networking, and adds a range of fun events to Cambridgeshire's Summer calendar. Everything from rip-roaring comedy nights to a catwalk show and champagne dinners!
Take a look at what's happening and book your tickets below.
The Corporate Games
Saturday 17th June: 10am until 2pm or 1pm until 5pm
£300 per team of 6 – A great chance for your team to get out of the office and into the battleground! With six challenging activities including Segway Race, an F1 Pit Stop challenge and Giant Zorbing Balls, it promises to be a great day out! A BBQ Lunch is included, giving all teams a chance to network and chat amongst themselves.
Champagne Dinner
Wednesday 21st June: Doors open 7pm
£60 per person – A night of indulgence and champagne! Hosted by the owners of the Cambridge Champagne Company, Paul Gibson and Sean Moore will bring their expertise of the Dominique Boulard range to the table, as you get to try 4 of their champagnes alongside a fantastic three course meal. There's also a chance to try your luck at the casino tables after using our just for fun money!
The Summer Ball
Saturday 24th June: Doors open 7pm
£50 per person – A chance to don you gala attire! With this summer themed Ball at the Roar Marquee! Eat, dance, chat and laugh your way through the night with a delicious three course meal followed by live entertainment, ensuring you'll dance the night away!
The Final Furlong
Wednesday 28th June: Doors open 7pm
£40 per person – The perfect night for horse racing fanatics! Hosted by Derek 'Tommo' Thompson, he will be quizzing our panel of elite racing professionals. As well as a two course meal, there is a virtual horse racing game to end the night with!
B2B Exhibition
Thursday 29th June: 10am until 4pm
Free to Attend, £250+Vat to Exhibit – With over 60 stands, 2 speed networking sessions and 2 seminars focussing on current affairs, this is a great chance to network and meet other professionals within a vast range of industries.
Afternoon Tea
Friday 30th June: 1pm until 5pm
£20 per person – Cakes, tea, pop-up shops, bubbly, live entertainment, what a way to spend an afternoon. Chat and mingle when you arrive to a glass of bubbly too, perfect!
White Collar Boxing
Saturday 1st July: Doors open 7pm
£25 Standard Ticket, £35 VIP Ticket – Working professionals battle it out in the ring to see who comes out on top! A fantastic evening for boxing and sport fans alike, with a chance to bid for some of the most lucrative sporting gifts around.
Sporting Heroes Dinner
Thursday 14th September: Doors open 7pm
£50 per person – This evening is a must for all sporting fans. Mark Blundell and Steve Parrish are already announced for the four person panel. People attending will also enjoy a three course meal followed by a captivating Q&A session with the panellists.
Comedy Night
Friday 22nd September: Doors open 7pm
£20 Standard Ticket, £50 VIP Ticket – Don't miss the festival's comedy night bound to get you 'roaring' with laughter! Past comedy nights have seen the likes of Sean Walsh, Joel Dommett and Rob Beckett grace the stage. VIP tickets offer you some of the best seats in the house, as well as a three course meal prior to the event.
Fashion Show
Saturday 23rd September: 2pm & 7pm
£15 Standard, £25 VIP – The Roar teams up with the House of iKons once more to present a fashion extravaganza! It's your chance to see the latest fashion up close, run by an internationally recognised fashion coordinator Savita Kaye. Upgrade to a VIP ticket to the Afternoon Show and enjoy front row-seating and a delicious pre-show Cream Tea in the hotel. Or upgrade to a VIP ticket for the Evening Show, which entitles you to an arrival drink, front-row seating and an opportunity to go behind the scenes to meet the designers and back stage crew.
Wedding Fair
Sunday 24th September: Doors open 11am
Free to attend – In partnership with Cambridge Magazines, this is the perfect opportunity for newly engaged couples to come and explore the vast possibilities they could have on their wedding day! The day will see suppliers exhibiting there products and a bridal fashion show, run by Burr Bridal.
The Grand Finale 'Fire and Ice' Ball
Saturday 30th September: Doors open 7pm
£65 Standard Ticket, £85 VIP ticket – The final event in The Cambridge Roar 2017 calendar is bound to go off with a bang! This night promises to be an elegant event, with an amazing three course meal, followed by a live band to keep you entertained until the early hours. VIP tickets see you get priority seating to access the dancefloor, as well as Champagne on the table.
Where?
All of the events at this year's festival are taking place at the Cambridge Quy Mill Hotel.
The hotel is located just off Junction 35 of the A14.