The Giving Tree at Springfields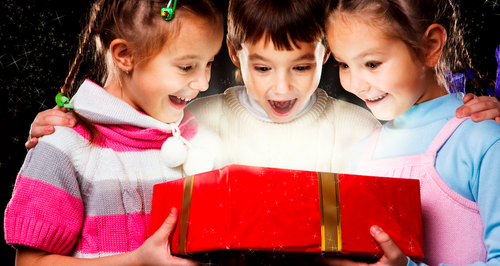 Help us make a difference this year and give an underprivileged child a Christmas to remember.
All you have to do is choose a name tag from the Giving Tree, located in the Home and Garden centre at Springfields Outlet in Spalding.
Have a look at the name and age of the child, buy a gift, and then leave it in the box next to the Giving Tree.
You don't even have to worry about wrapping the present. Santa's Christmas elves will do it for you!
The Heart Angels will then deliver your kindly donated gifts to those who need them in time for Christmas.
Remember you can help give an underprivileged child the chance to enjoy Christmas as much as you do.
Can't wait? Take a look here at the shops where you can buy the gift for your chosen child.
The names of the children have been changed for their protection, but your gift will be matched up with a child of the same gender and age.
When?
The Giving Tree has now opened and runs until Sunday 18th December.
You'll find the Giving Tree in the Home and Garden centre in Springfields Outlet, Spalding.
Christmas Grotto

Father Christmas has made his list and he's just starting to check it before the big night.
So make sure that when you visit Springfields Outlet, you pay him a visit in his magical Christmas Grotto.
He arrives in Spalding on the 1st December. Make sure to pay him a visit in his grotto this year!
Click here to see full opening times.
£6 to visit the Christmas Grotto at Springfields Outlet. Parking is free after 6pm.