Join Team Heart At Perkins Great Eastern Run
24 May 2017, 12:00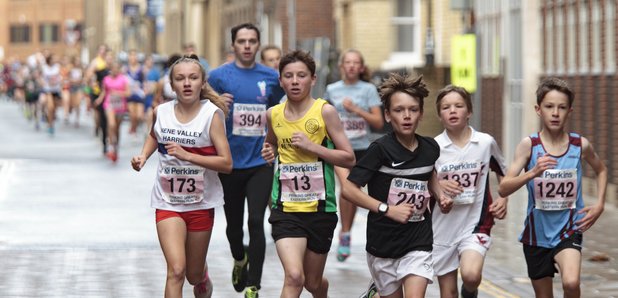 Be part of our team at this year's Perkins Great Eastern Run - and help raise money for a great cause.
Pictures: Terry Harris
The Perkins Great Eastern Run takes place on Sunday October 8th, and we have a chance for you to take part in this half marathon with other Heart listeners, while raising money for Heart's charity Global's Make Some Noise.
The run sets off from the Embankment and follows a fantastic scenic route through Peterborough City Centre.
The Perkins Great Eastern run is another brilliant event in Peterborough city centre, organised by Peterborough City Council, and proudly supported by Heart.
Places are limited and are allocated on a first-come first-served basis, so make your application right now!
Why Sign Up For Team Heart?
Picture: Terry Harris
There are lots of reasons why it's worth taking part in the event with us.
Discounted entry: You'll be able to sign up for £10 (normally costing £29 to enter this event).
As a thank you, when you reach £250 in your fundraising we'll send you a Global's Make Some Noise running vest to wear with pride on the big day itself, and on the lead up to the event we'll also be inviting our Team Heart runners to come in and meet Kev and Ros from Heart Breakfast.
What are you waiting for? >> Sign up here!
Please note: all runners who sign up will commit to raise a minimum of £250 sponsorship for Global's Make Some Noise, which will be used to change the lives of children & young people across the UK, including here in Cambridgeshire.