Buy Tickets To Musicality At Peterborough Arena!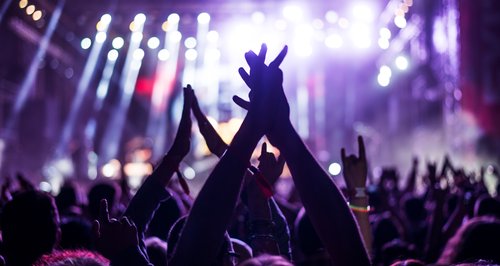 Musicality is bringing big names including Scouting for Girls, Toploader, Jay Sean & B.o.B to Peterborough on 4th November so buy your tickets now.
There's a night of great music, memorable tunes and sing along favourites coming to the Peterborough Arena on Friday 4th November, which is sure to have you Dancing in the Moonlight!
Featuring a host of top bands and performers including Scouting for Girls, Toploader, Jay Sean, and B.o.B, Musicality will be hosted by Vernon Kay, who will also perform a live DJ set.

In 2015, 16 year old James Ellis went on a rugby tour to South Africa. Whilst there, one of his friends suffered a life-changing injury, and from that moment on, James learnt that one moment can change a life forever.
Now he is striving to help others with life-changing injuries and illnesses, by raising awareness and holding great events.

Musicality is supporting #teamgeorge, Anna's Hope, Matt Hampson Foundation & The Injured Jockey's Fund which help those in need across the Cambridgeshire area - and all of the time and effort gone into the event by James, is completely free of charge.

They're still looking for sponsors for various aspects of the evening. ``
Email james@musicalityevents.com if you want to get involved.