Perkins Great Eastern Run Charity Grants
21 June 2017, 17:00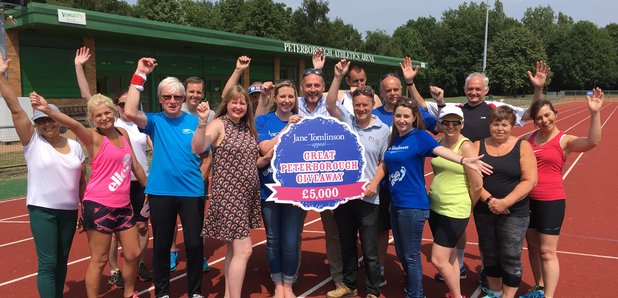 Find out how you can nominate a Peterborough based charity for a grant worth £1,000.
Thanks to a sponsorship partnership between the Jane Tomlinson Appeal and the Perkins Great Eastern Run, Peterborough based charities can nominate themselves for one of five £1,000 grants
The £5,000 was raised through generous donations at last year's event in Peterborough and is now ready to be distributed to local good causes.
In this new community initiative, nominations are welcome from charities in Peterborough that support children or anyone affected by cancer.
About The Jane Tomlinson Appeal

The Jane Tomlinson Appeal was launched as a lasting legacy to Jane who died in 2007 aged just 43. Despite suffering from terminal cancer Jane raised £1.8 million for children's and cancer charities through a series of incredible endurance feats.
Peterborough is a special place for Jane's family as it's where they lived when the children were young. Her daughter Rebecca, one of three children, was born at Peterborough District Hospital and ran the half marathon for the appeal in 2016.
Nominating A Charity
To be considered for a grant, nominations must be received by Monday 14 August 2017.
To nominate, people can pick up a form from the Visitor Information Centre on Bridge Street in Peterborough or click here.