Perkins Great Eastern Run Training Sessions
10 July 2017, 16:00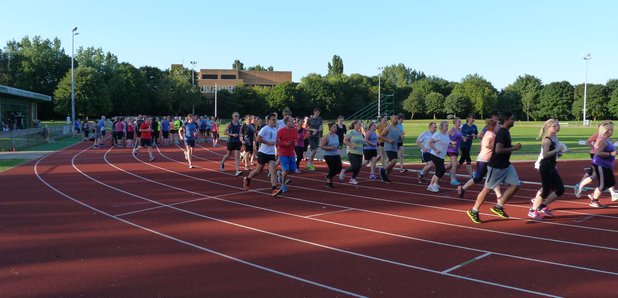 Get ready for the race by completing free fortnightly training sessions at Peterborough Embankment.
The Perkins Great Eastern Run is nearly here and you can get advice from experienced runners and coaches at a series of free training sessions in the build up to the event.

Training starts with a warm-up and will last around an hour. The dates are:
12 July
26 July
9 August
23 August
6 September
20 September
4 October
Runners will also get the chance to meet seasoned competitors who will be acting as pacers to help entrants achieve their personal best on Sunday 8 October.
>> See more about the Perkins Great Eastern Run
Target times for pacers will range from finishing the race in just under 90 minutes, to up to three hours which is the race time limit.
A prize draw competition to win the latest running accessories will also be held at the end of each session.
Picture: Terry Harris
Runners don't have to be already signed up to the Perkins Great Eastern Run to go along to the sessions, you can be considering or merely just want to get some running advice.
Not sure about running the half marathon distance? Why not sign up for the Anna's Hope 5k Fun Run event.

There is still time for local charities to win one of five £1,000 grants thanks to a partnership between The Jane Tomlinson Appeal and Perkins Great Eastern Run. Find out how to apply for funding.
Where?
The sessions take place fortnightly at Peterborough Embankment Athletics Track on Bishop's Road and will help prepare you for race day.