Thriplow Daffodil Weekend & Country Fair 2017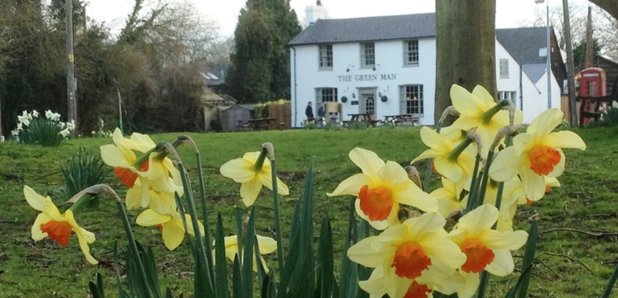 The yearly floral weekend of celebrations takes place on Saturday 18th and Sunday 19th March.
Thriplow is soon to be bursting full of daffodils and overrun with floral fans enjoying this great British tradition.
So make the most of spring and enjoy this brilliant charity event in the heart of Cambridgeshire.
When?
The event is taking place on Saturday 18th and Sunday 19th of March, from 11am – 5pm across the village of Thriplow, Cambridgeshire.
How much?
Adults and Children £2.50
Under 5s FREE
About the Thriplow Daffodil Weekend
It all started in 1969 because the church was in need of major roof repairs.

Residents decided to open up their gardens and made cups of tea from their own houses.
They made an amazing £206 and were so delighted they decided to do it all again the following year.
The Thriplow Daffodil Weekend has raised a total of over £400,000 since 1969, and a new charity is chosen each year.
This year's charity is EACH, which cares for children and young people with life-threatening conditions across Cambridgeshire.
Join in the fun
There will be plenty to see and do across the whole weekend with more than 100 stalls confirmed for this year's event.
Highlights not to be missed include the flower festival at St George's Church, the magic show at Thriplow School and folk music on the village's cricket pitch.
Taste of Thriplow

Situated next to the village hall, this popular part of the fair returns for 2017.
There's delicious food and drink to try from over 30 different stalls as Thriplow showcases its favourite food heroes in Cambridgeshire.
Expect food ranging from locally reared beef, to cordials brewed from hedgerow fruits, to home baked cakes & pies.
Don't forget to grab a drink from the beer tent and to enjoy some excellent live music on the day too!