Run The Cambridge Half Marathon 2017 For Make Some Noise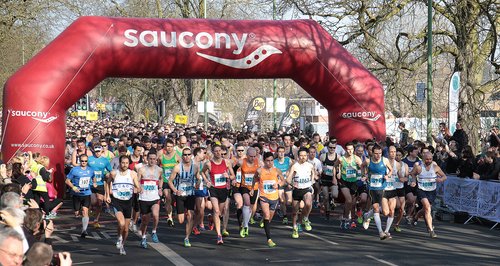 Missed out on a place? Sign up below to run the Cambridge Half Marathon for Global's Make Some Noise.
Places for The Cambridge Half Marathon 2017, sponsored by Saucony, have now all sold out.
But we have your chance to take part in the picturesque race around Cambridge city centre next March.
We're looking for runners to join Team Make Some Noise and help us continue our work changing young lives across the UK. We're raising money and giving a voice to small projects up and down the country which struggle to get heard.
One project it helps is Stars, the Cambridge-based children's bereavement counselling service. Find out more about Stars here.

If your application to join Team Make Some Noise is successful, we'll ask you to pay a non-refundable registration fee of £25 and commit to raising a minimum of £350 in sponsorship.
If you'd like to apply to be considered for a place to run in next year's race, please scroll down to the bottom of the page to apply.
We'll be reviewing all applications as quickly as we can to let you know as soon as possible if you have been successful. Please bear in mind that submitting an application does not automatically guarantee a place.
About the race
The Saucony Cambridge Half Marathon 2017 will be the sixth year of the event and will be the biggest to date.
The 9,000 places for the race have already sold out for what has become one of the highlights of the racing calendar.
The date of the event is Sunday 5th March with the race beginning at Midsummer Common.
The people of Cambridge always come out and give great support for this event, encouraging every runner over the finish line.
The Route
This one lap course was restructured for the race in 2016 and received plenty of popular reviews from all runners taking part.
Register for a place for Global's Make Some Noise
We have a limited number of places available in the 2017 Cambridge Half Marathon to raise money for our charity Global's Make Some Noise. If you're interested, please fill in your details below and we'll be in touch.
If successful, we'll ask you to pay a £25 registration fee and commit to raise at least £350 for our charity. As a thank you, when you reach £100 in your fundraising, we'll send you a Make Some Noise running vest to wear with pride on the big day itself. Also, in the lead up to the event, we'll send you loads of tips to help you with your training and fundraising.