Kev & Ros's Big Town Showdown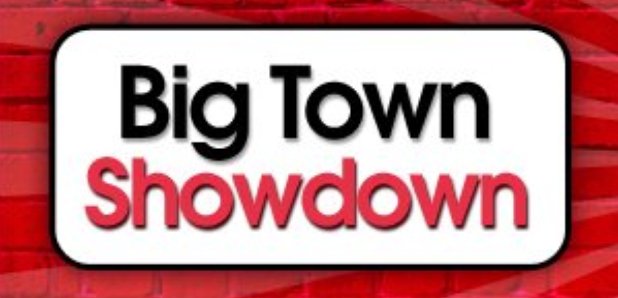 Kev and Ros are on the hunt for the cleverest town or village in Cambridgeshire. Could you top our leaderboard?
Are you the brains of Balsham? Are you the genius from Guyhirn? Or maybe you're the clever-clogs from Cottenham?

We play Big Town Showdown every weekday morning at 8.35am. We'll ask you 10 general knowledge questions and all you have to do is answer them as quickly as you can. You can't pass, so the pressure is on for each question.

Once you've answered all 10 questions, we'll add up how many you got right, and add a 10 second time penalty for each question you got wrong, if any! The person who has answered their 10 questions in the shortest time before the end of July will be declared the winner, and celebrated as the Big Town Showdown champion, with the knowledge that you live in the cleverest town in Cambridgeshire!
Think you've got what it takes? Register now! Text 82122, start your message with the word 'MUSIC' and then type your name and where you would like to represent.