Otto The Bulldog Sets A Guinness World Record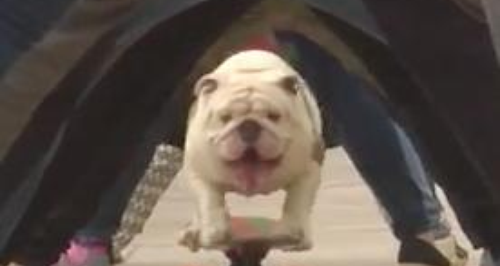 A new world record has been set by an adorable bulldog called Otto!
This amazing little dog now holds the record for the longest human tunnel travelled through by a dog skateboarder!
He managed to get through 30 people's legs. It was achieved in Lima, Peru on Sunday 8th November 2015.
Watch Otto break the record
Video Credit: Guinness World Records