Win An Annual Family Pass To BOUNCE!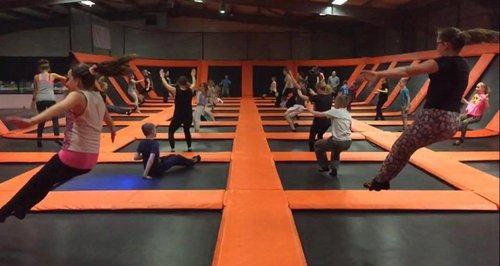 Bounce Back through the years on Heart Breakfast to win an annual pass to BOUNCE trampoline park in Bretton, Peterborough.
Looking for some bouncy fun this half term? BOUNCE is sure to keep your little ones entertained, and it's great for big kids too! To prove it we've an annual family pass to be won - so you can BOUNCE all year long!

Forget that little trampoline you had as a kid, BOUNCE is a massive trampoline playground for kids young and old. The main arena has wall-to-wall interconnected trampolines, so you can bounce, bounce and bounce some more!
Plus there's a dodgeball court, gymnastics run, slam dunk hoops, a gladiator pit, fitness zone and a soft play zone for children aged 2 to 5. There's even a Reboot Fitness program where you bounce your way to fitness - perfect if you're wanting to get fit for the festive season.
Then after you've bounced away all your energy you can relax in the Bounce Central Café with a cuppa or enjoy games in the arcade. And if you're planning a party, their party areas include a VIP party room - perfect for keeping the kids happy.
Bounce back the years and win
a BOUNCE annual family pass
You and the family could be bouncing all year long, as we've an annual pass for BOUNCE to be won. For your chance to win listen to Heart Breakfast with Kev and Ros on Feel Good Friday 21st October and text BOUNCE to 82122.
If you're picked to play Bounce Back, all you have to do is answer five questions correctly on a year from the past. Get all five right and you'll be having bouncetastic days out all year round.
Competition Terms & Conditions here
1 Wedgewood Way, Bretton,
Peterborough, PE3 8AY