Gin-gel Bells And Other FABULOUS Christmas Jumpers For Adults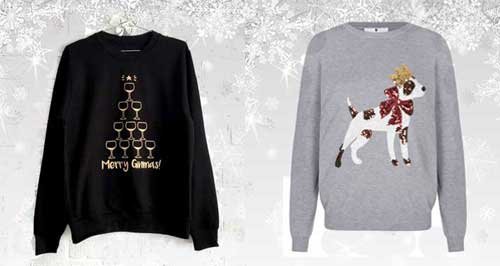 Merry Gin-mus and a Happy New Year! Get your skates on, because these grown-up, festive jumpers are sure to fly off the shelves quick!
It's that time of year where daft becomes trendy when you crack out your bobbliest, most bonkers Christmas jumper again.
Here're some of the most snuggly high street jumpers around at affordable prices.
Dinosaur Christmas jumper, The Natural History Museum, £45
Black Ninja Bread jumper, Topman, £30
Star Wars Christmas jumper, Zavvi, £19.99
Santa Slogan jumper, M&S, £16-£20

Gin Christmas Jumper, Esty, £24.95
Sequin Bauble Jumper, Topshop, £65
Christmas Royal Puppy jumper, From V by Very, £20
Christmas Tree jumper, Primark, £16
Comments