The Must-Have Toy of 2016 Is Sold Out Everywhere EXCEPT Here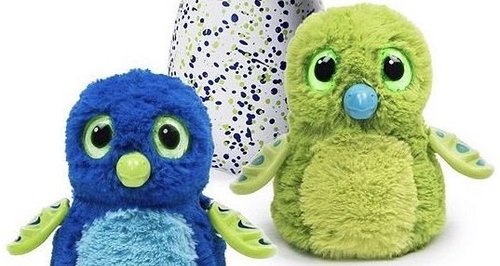 With only SIX more Mondays to go until Christmas, the countdown is ON for the most festive day of the year...
Xmas shopping can be stressful at the best of times. Have you managed to get everything in time? Did you prioritise correctly and tick the "must-haves" off their long wish lists?
Well we're afraid we have bad news... because this year's most sought after toy is ALREADY sold out in most places! GAAAAGH!
As if things couldn't get more complicated!
BUT before you totally freak out...we've got answers!
What on earth IS a Hatchimal?!
Well they're basically the No.1 best selling toy this Crimbo and every kid wants to get their little mitts on one.
They sort of look like a cross between a penguin and a Furby and they hatch from their own egg - hence the name.
The interactive toy has flown off the shelves since it first landed last month and shops such as John Lewis, Tesco Direct and ASDA George have already sold out.
So where can I get hold of this highly in demand toy?
Before you have a total panic meltdown, some shops do still have limited stock left over to purchase in time for the festive period (not to mention making you number one parent!)
Toys R Us - £59.99 (Including exclusive Owlicorn). Available in limited stores.

Smyths - £59.99 (available in-store only)

Argos - £59.99
If ask else fails, they are also selling on eBay, but be prepared to fork out for higher prices!
So what are you waiting for, better get your skates on!
Comments