Ten Festive Traditions You're NEVER Too Old For At Christmas!
4 December 2017, 06:00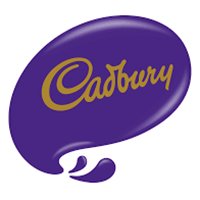 Promoted by Cadbury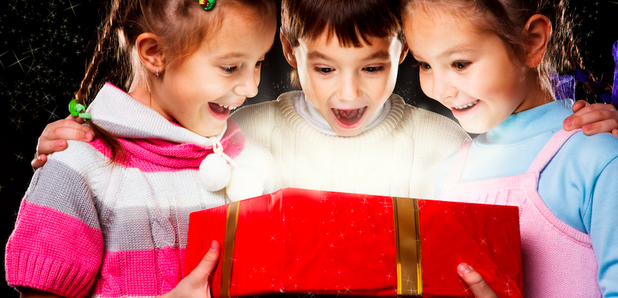 Yes, it's a magical time for children. But the festive season is also a time to embrace your inner child.
You may not believe in Father Christmas any more [SPOILER ALERT!], but that doesn't mean that you've forgotten all the childlike joys of the season. There are certain festive customs which we hope we'll never grow out of. Here's our Top Ten...
1. BUTTERFLIES IN YOUR STOMACH ON THE 24th
No matter how old we get, there's always that giddy sense of anticipation as we go to bed on Christmas Eve. It's a nice nostalgic feeling which instantly transports us back to childhood. "Is he here yet?!"
2. THE PRESENT GUESSING GAME
"OK, that one's definitely a book...."
But while nobody's looking, why not give that other unidentified gift a sneaky rattle?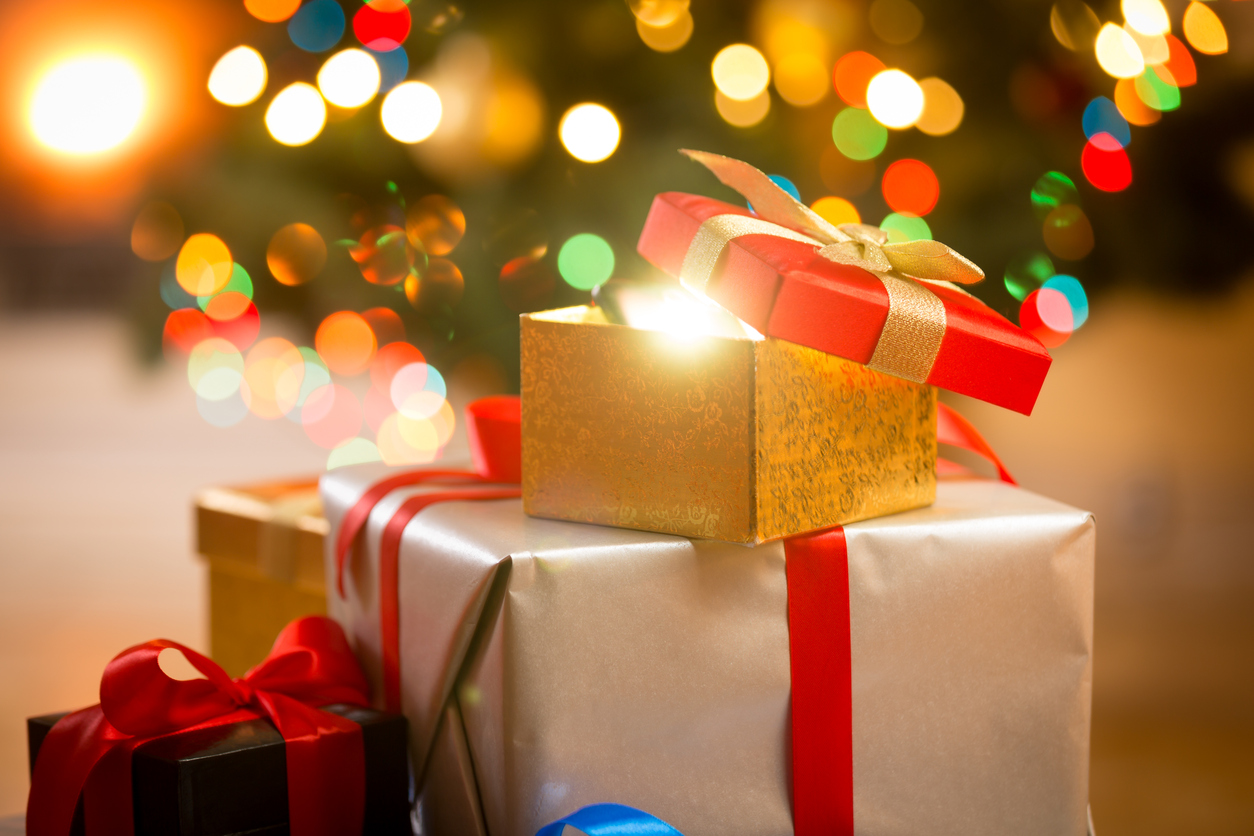 3. SATSUMA IN YOUR STOCKING
You pretend that you're just humouring your parents when they insist on keeping up with this tradition. But secretly you'd be gutted if they suddenly decided you were too grown up for it.
4. SPENDING CHRISTMAS MORNING IN YOUR PYJAMAS
If you can't do this on December 25th, then when can you? (Bonus points if you're also wearing a dressing gown). Just so long as you're all dressed up in time for lunch/the Queen's Speech.
5. A SELECTION BOX
As kids this was always one of the standouts among our Christmas presents. Which chocolate bar do we eat first - and will we be forced to ration them out by our mum? Just because you're a grown-up, you're never too old for a selection box!
6. BAD PRESENTS FROM YOUR RELATIVES
Auntie June always buys you some socks or a wall calendar of oil painted local woodland scenes? She genuinely thinks you love them - and that's OK. Christmas is all about sharing and caring, so it's good to be gracious, say thank you and indulge your family members as they recall when you were "just a wee nipper."
7. VISITING AN ICE RINK
Maybe you can execute a perfect figure 8 while gliding serenely across the ice - or perhaps like us you're guaranteed to fall over. Whatever your skill level, ice skating at Christmas is all about the feels. The hot chocolate with marshmallows. The massive Christmas tree. That feeling of achievement when a novice skater lets go of the wall. It's all good and all part of the festive fun!
8. ARGUING OVER WHO GETS THE TURKEY WISHBONE
Hey, it's tradition. Just make sure it snaps evenly in half so both your wishes come true.


9. LAUGHING AT TERRIBLE CRACKER JOKES
What is Good King Wenceslas' favourite pizza?
One that's deep-pan, crisp and even.
There's something very British and very comforting about our love of awful puns in Christmas crackers. Long may it continue!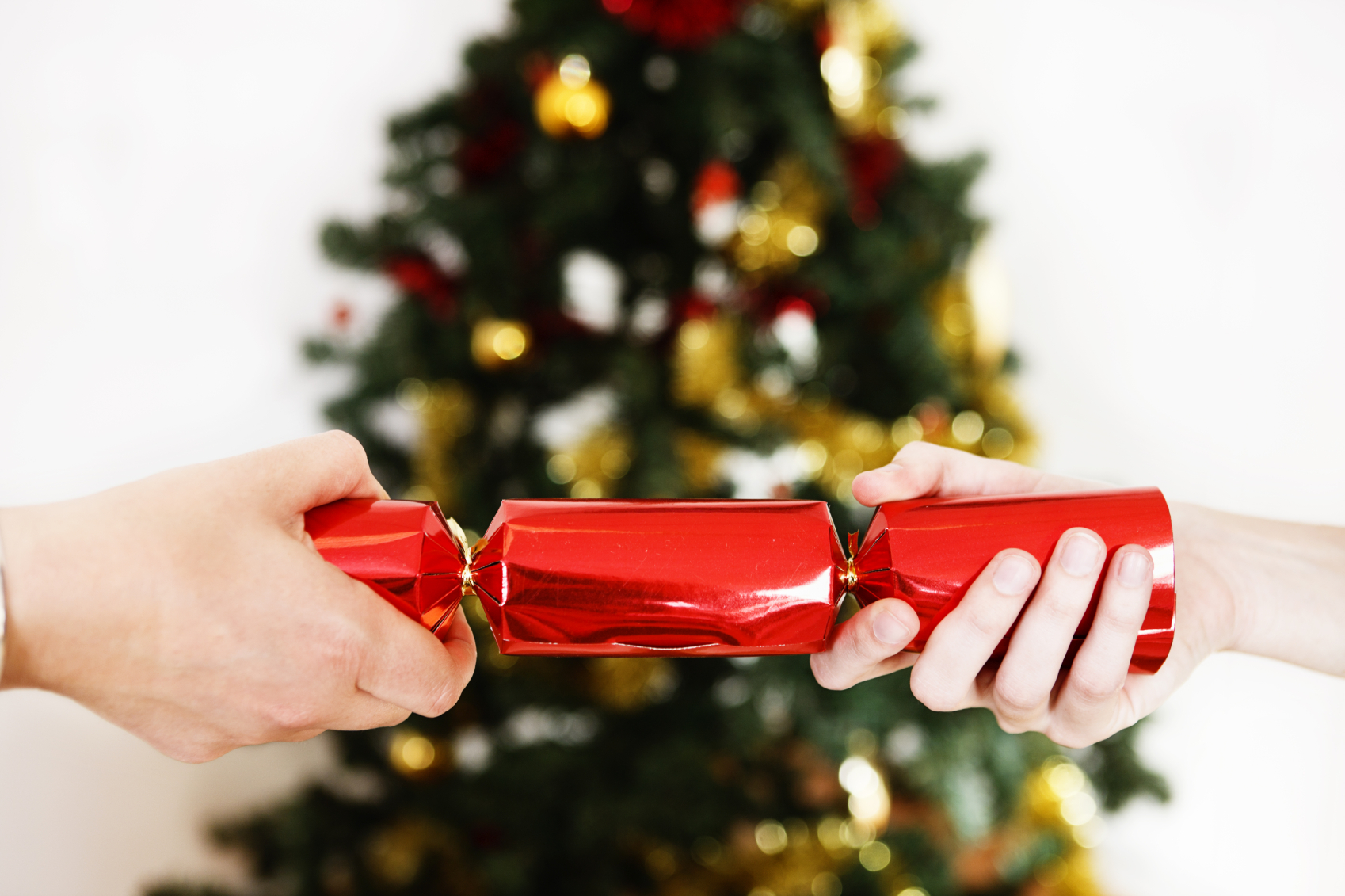 10. SOBBING TEARS OF JOY AT OLD CHRISTMAS FILMS
When James Stewart is reunited with his family and friends at the end of It's A Wonderful Life or Scrooge celebrates with the Cratchits at the end of The Muppet Christmas Carol, it's good to have a weep while feeling all warm and fuzzy inside.