GMP Plant Hire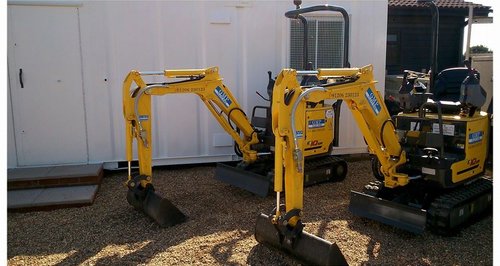 GMP Essex Plant hire are the one number in Essex, Suffolk, Cambridge Colchester and Ipswich. They have the biggest range of plant and tool hire.
They have a strong commitment to our customers which ensures the best service is given at all times. They deliver a service where you can have Plant Supply only or Provide Trained Operators to work alongside your workforce they try to meet every customer needs.
They offer a extensive range of Plant and Small Tools. They also provide health and safety equipment as part of their services. From Aluminium Access Towers to Telescopic forklifts and 360 Excavator Dumper Rollers Compressor Generator if they haven't got it, they will get it for you.
With good discounts for both trade and public, they offer next day delivery. Call them on 01206 230123. The Depot will service the requirements of Civil Engineering Companies, Local Builders and DIY Enthusiasts with a wide range of Plant, Small Tools Sales and Consumable items.
You can be sure that at GMP Plant hire you will get what you need, when you need it.