Heart Breakfast

Heart Breakfast with Martin and Su
The show Essex wakes up to. Listen every weekday morning from 6am.
Love Martin and Su? Click the like button to get the latest goss from the show!
On this week's podcast... Martin and Su go several shades darker on Valentine's Day, and who should pay on a first date? Plus The Friday Song and much more!
Win With Heart Breakfast
Fancy heading to Europe for the weekend? Martin & Su have five great trips away to be won flying with flybe from London Southend Airport!
When the stars come to Essex, Heart Breakfast is the show they talk to. Listen to some of Martin and Su's favourite interviews.
Could you help crown your part of Essex Big Town Showdown Champions in 2017? Register to play here.

How Do I Contact The Show?
We love getting your tweets, texts, calls and emails! If you'd like to be part of the show, tweet @heartessex, text ESSEX to 82122, call 01245 52 52 52 or email using the form at the bottom of the page.
Find out about the man who's been waking up Essex for over a decade.
Su Harrison is Martin Day's long-suffering radio partner on Heart Breakfast. Read some of Su's secrets here...
Recently Played Tracks
10pm - 1am
Text 'HEART' to 82122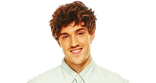 On TV:

50 British Hits Of The 90s!

8pm - 12am