Holmbush Fencing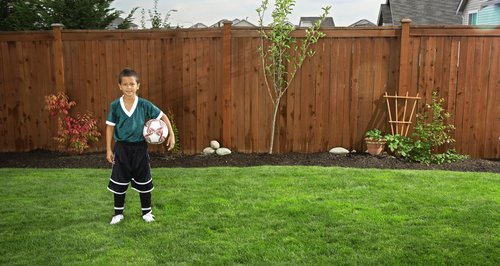 Holmbush Fencing Supplies Ltd supply trade and retail customers with some of the highest quality fencing materials available. Their knowledge, built up over many years as specialist fencing installers, allows them to offer an unrivalled service to professional contractors and those wishing to carry out their own projects.
They are constantly trying to improve their product range and as such were one of the first companies in the country to offer kiln dried redwood posts, pressure treated to hazard class IV with a life expectancy of 15 years, and postsaver posts with a written 25 year guarantee, meaning you do not have to worry about posts rotting off prematurely.
As fencers themselves they can advise on all aspects of design and suitability of particular products to ensure you get the fence that best suits your needs, whether it's domestic, agricultural, commercial or equestrian. With their fully equipped workshops and skilled staff they offer a made to measure service for bespoke gates, odd size trellis or, indeed, any non standard item that you may require.
Their custom built pergolas and arbours can be constructed to your specification, alternatively, just give us some measurements and they will build one that perfectly suits your needs.
For those keen gardeners they can manufacture raised beds using a variety of materials, sleepers, new treated, new oak untreated or our 300 x 38mm gravel boards which work perfectly with our 600mm pegs. All can be cut and machined to your specification.