Join Us At Bournemouth Bay Run This Sunday 3rd April
Join us at the Bournemouth Bay Run to cheer on all the runners and even win £250 to spend on delicious restaurant food with Deliveroo!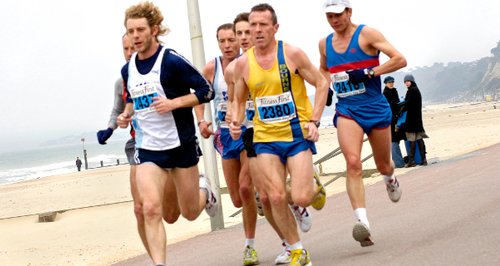 Heart are proud to be media partners for the Bournemouth Bay Run which returns to the 'coast with the most' on Sunday 3rd April 2016, raising vital funds for the British Heart Foundation in their fight against heart disease.
And there's still time to register to run via the link below or why not come along to join the Heart Angels near the pier and cheer everyone on. Plus check out the details below of the great competition the Angels will be running on the day!
Set along a seven-mile stretch of coastline, against the spectacular backdrop of the English Channel, the Bournemouth Bay Run is a fantastic challenge for new and experienced runners alike, whether you take on the half marathon, the 10k, 5k, 1K or even the family fun run.
This year, why not take part in the hashtag campaign #myheartbelongsto, join in on Twitter by letting us know who you will be running the Bournemouth Bay Run in aid of.
Join us at the Bournemouth Bay Run to win
£250 to spend on great food with Deliveroo!
Whether you're a runner at the Bournemouth Bay Run or there to cheer the runners on, make sure you catch up with the Heart Angels between 8am and 2pm and you could be winning £250 to spend* on fantastic meals with Deliveroo!
Deliveroo deliver amazing food direct to your home or office*, 7 days a week from lunchtime till late. You can choose from an incredible selection of local restaurants including wagamama, Chicken & Blues, ASK Italian, 7Bone, Koh Thai Tapas and many more.
Just fill in your details on the Heart iPads at the run and you're in the draw, so all you have to do now is decide what you want to eat!**
Competition terms & conditions here
**You must live in a BH postcode to enter the competition
If you do not live in a BH competition you will not be eligible for the prize.
Find them on Facebook and Twitter
*Deliveroo don't deliver to all postcode areas
(you can check if they come to you here...)

Now playing: The best feel good music