Dorset Knob Throwing & Food Festival!
11 April 2017, 17:21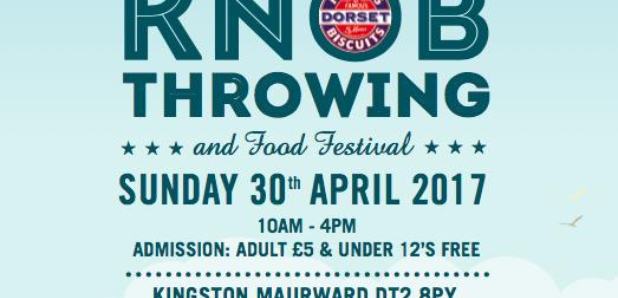 The aim of the festival is to raise much needed funds for Cattistock Cricket Club, Maiden Newton & Cattistock Football Club, Savill Hall and the Community Playspace and other local organisations and services.
The world-famous Dorset Knob Throwing and Food Festival returns for 2017, but at a new venue - Kingston Maurward
Moores, creators of the famous Dorset Knob, along with Dorset Tea and Dorset Food & Drink partnership all assist us in supporting the unique Dorset event.
The Festival runs from 10am until 4.00pm on Sunday 30th April. Admission Prices £5 per adult under 12's free. Beside Knob Throwing there will be additional fun knob attractions including Knob Eating, Knob Painting, a Knob & Spoon Race, Guess the weight of the Big Knob, Knob Darts and a Knob Pyramid. and other more traditional entertainment will be laid on to make this a really enjoyable day out with a difference.
The Frome Valley Food Fest will run along side 'The Knob Throwing'. There will be the opportunity to sample, taste and purchase a fine range of foods including breads, cheese, meats, ciders and puddings in addition to chocolate, coffee and wine supplied by well respected local businesses.
For more information please click here