South's First Cat Cafe Opens In Bournemouth
17 February 2017, 07:08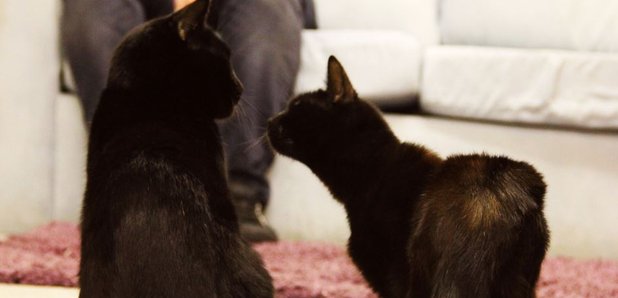 After a successful online campaign to raise £25,000, the South Coast's first cat cafe opens today.
Pause, in Old Christchurch Road in Bournemouth, offers customers the chance to grab a drink and something to eat - in the company of seven rescue cats.
The cafe is opening on World Cat Day. Eventually it should be home to 12 cats.
Customers can choose slots of an hour or more to spend time with the cafe's seven cats and 'enjoy freshly prepared food and drink in a relaxed setting'.
The cafe will be the South's first cat cafe, with the closest cafe of its type in London.
Cafe founder, Jaya Da Costa, said:
"Converting the building to a kitty paradise took almost four months, and we needed to give our feline companions time to acclimatise to their new environment and to each other."
Bookings are available in a minimum of one-hour slots, at a cost of £5 per person per hour and there will be a limit on how many customers are allowed in the venue at one time.
A Pause statement said:
'Initially the cafe will only be open upstairs; this is to make sure all the cats are comfortable and Pause can observe their behaviour around customers. This also means for the first few weeks customers will have an even more unforgettable experience, enjoying a more intimate and tranquil setting.
'The long awaited opening comes after months of refurbishing a letting agents on Old Christchurch Road, transforming the space into a kitty-haven. Some key changes include; two cat only rooms featuring micro-chipped private bedrooms for each cat, a double door entry system and the addition of an accessible toilet.
'The cats are looked after full-time by trained veterinary nurses. The cafe was partly funded by a successful crowdfunding campaign, the results of which can be seen in the special touches around the cafe; the cat wheel, the abundance of cat grass, the array of cat games and of course the cats themselves. Their home wouldn't have been possible without the overwhelming support of the public.'