Teenager Sentenced For Bournemouth Stabbing
15 May 2018, 12:32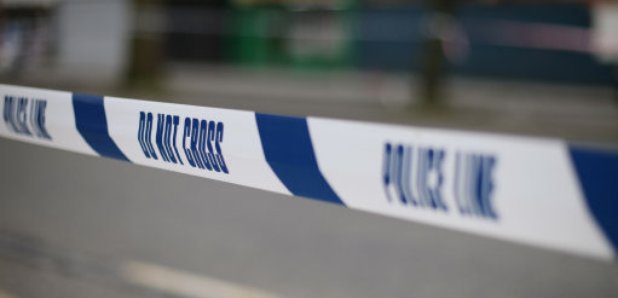 A 15-year-old's been sentenced to five years in custody, for stabbing another teenage boy in Bournemouth.
He needed hospital treatment for deep cuts under one eye, after being knifed in Pelhams Park off Millhams Road last December.
The 15-year-old, who cannot be identified for legal reasons, was sentenced at Bournemouth Crown Court on Friday 11 May after admitting offences of wounding with intent and possessing a knife blade or pointed article.
As well as a five-year custodial sentence, the judge ordered that the defendant serve an extended licence period of a further two years.
At around 8.30pm on Saturday 16 December 2017 the victim, who was 16 at the time, was at Pelhams Park off Millhams Road with three friends. They were listening to music within a wooded area of the park and were approached by the defendant and another teenage boy on bicycles.
They shone a torch at the group and the defendant took two large knives from a rucksack being carried by the other boy. He gave the other boy one of the knives and kept hold of the second.
The defendant pointed the knife in front of him and the victim stepped forward from the group. The defendant stabbed his victim in the chest, causing an inch-deep cut.
The victim then wrestled with his attacker and, as he fell to the ground, felt blows that he initially thought were punches to the face. The defendant got up and left with the other boy.
The victim discovered he had two deep lacerations below his left eye and was taken to hospital for treatment.
Following enquiries by officers and information received following a press appeal for information about the incident, the defendant and a 14-year-old boy were arrested.
The 14-year-old boy admitted possessing a knife blade or pointed article in connection with the incident and was sentenced to a 12-month referral order at Poole Magistrates' Court on Friday 22 December 2017.
Detective Sergeant Stewart Gates, of Bournemouth CID, said:
"This was a violent attack on an innocent boy involving a knife that left the victim with nasty injuries.
"Any assaults involving a bladed weapon will always carry the potential for extremely serious injuries and Dorset Police is committed to tackling knife crime in the county. Such assaults will be investigated thoroughly.
"I would like to praise the victim, witnesses and their families for having the courage to come forward and assist with our investigation.
"Knife crime is not necessarily an issue relating to young people in Dorset - the average age of a victim of knife crime in the county was over 35 in 2017.
"However, we recognise it is an issue and concern among young people and our Safer Schools Team will continue to work with them to educate and empower them on personal safety and warn of the dangers of carrying knives."