Norfolk & Norwich Festival 2017
11 May 2017, 16:34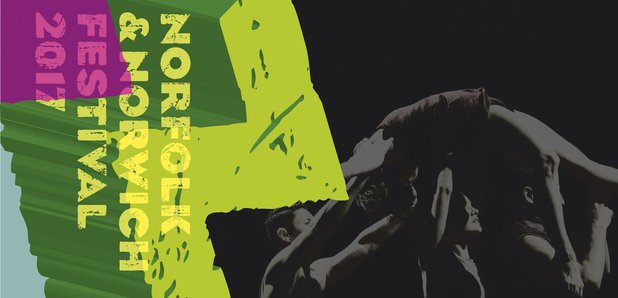 Five world premiers, unique concerts and large scale free outdoor events.
The Norfolk & Norwich Festival, is the largest arts festival in the East of England and one of the four largest in the UK.
The festival includes, performance, theatre, music, visual arts, literature and events for children, including world premieres, unique concerts and one-off events, and loads of free outdoor events across the city.
The 2017 Festival runs Friday 12th May – Sunday 28th MAY 2017
There's an amazing range of events and performances including:

Thrill Laboratory's brand new VR playground, which will see sets of swings around the city, allowing audiences to wear virtual reality headsets jump on a swing and enter a range of experiences from riding on the back of a mechanical jellyfish to sitting on top of a giant robot.
Rear View, a world premiere on the streets of Norwich from IOU who will take audiences on their custom made double decker bus in a quickly moving adventure.
'Museum of the Moon' A giant inflatable moon complete with deckchairs underneath allowing audiences to bathe in the moonlight alongside a programme of lunar- inspired live music, dance and performance.
The Garden Party will also return to the Festival for the middle weekend, Chapelfield Gardens and Outside The Forum is the place to see circus, live music, dance, real life arcade games, giant origami and a roaming cottage on chicken legs.