Dave and Heidi Celebrate The Queen's 90th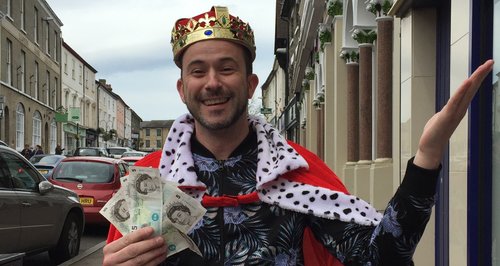 Surprise Phone Calls, Your Birthday Messages, and Dave & Nick dressed as the Queen ...handing out fivers
Queen Of East Anglia
Dave and Heidi made a surprise call to East Anglia's very own Birthday Queen, Elizabeth who also celebrated her 90th on the same day as the Queen.
Liz was pretty excited to get the call from Dave & Heidi and also a visit from that man of the telly...
The Queens Answering Machine
Dave & Heidi asked you to call up with 90 Birthday messages for the Queen, WOW! you did us proud, we had so many more.
We'll send them over to Buckingham Palace so Her Majesty can have a listen and discover how much East Anglia loves her.
Hearts Cash Queens
Dave and Heidi teamed up with to help give away 90 portraits of the Queen, which just happened to be on Five Pound Notes.
Have a listen and take a look as Dave and Nick dish out the Royal dosh.