Win Doughnuts For A Year With Krispy Kreme At Castle Mall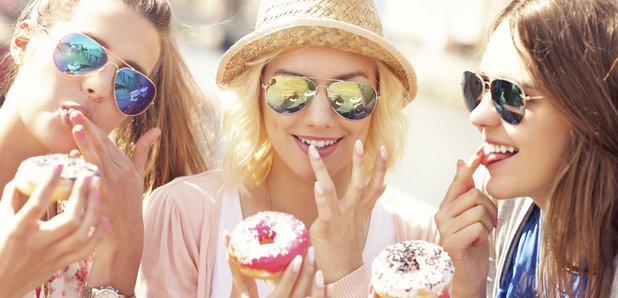 The new Krispy Kreme store at Castle Mall, Norwich opened on Thursday 25th May & to celebrate we've dozens of doughnuts and £250 to be won!
Doughnut fans are no longer licking their lips in anticipation, as the joy of Krispy Kreme opened at Castle Mall, Norwich on Thursday 25th May.
The new store offers delicious, melt-in-your-mouth pieces of joy with the company's signature Original Glazed doughnut and 15 other doughnut varieties like the NEW limited edition Hershey's Cookies 'n' Creme, Chocolate Dreamcake, Glazed Raspberry, Lemon Cheesecake and Strawberry Gloss.
And you could be getting your mouth around these sweet treats as we've a Krispy Kreme Red Card to be won, which means a dozen doughnuts for you every month for a year!
Now how's that for a tasty prize? We'll even pop £250 in your bank too, so you'll have even more dough! For the chance to win this yummy prize just answer the question below correctly by 23:59 on Thursday 1st June.
For doughnut lovers, a Krispy Kreme store is a dream come true...so take your pick and enjoy! Why not share a dozen, in their iconic green dotty box, with family, friends and colleagues.