Win A Half Term Family Break At Vauxhall Holiday Park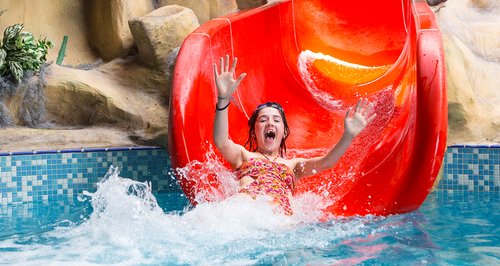 Play Heart Breakfast's 'Song in a Suitcase' and you could be off to Vauxhall Holiday Park in Great Yarmouth for a family break this October Half Term!
The summer holidays may just be over but honestly before we know it it will be half term!

If you're already panicking about how to keep them amused, don't worry as Vauxhall Holiday Park has loads of great family entertainment!
From Friday 23rd October right through to Monday 2nd November there's great value family breaks whether you're after a 5 night stay or even the whole 10 nights!
You can celebrate Halloween with the Ghastly Ghostly Treasure Hunt and spooktacular entertainment, while all the little girls will love The Princesses of Arendelle Show. Little (and Big) kids can splash around in the Tropical Indoor Water World or let off steam in the adventure play area and Sports World and don't forget to check out all the great day time activities too.
The grown ups can join in all the activities or simply relax and enjoy the restaurants, bars and great evening shows which include the likes of The One Directioners Tribute, Lazy Z & The Monsters, and Jamie Johnson from The Voice.
Win a 5 night Half Term Family Break
At Vauxhall Holiday Park
Listen to Dave and Heidi on Heart Breakfast all week from Monday 7th to Friday 11th September for your chance to win one of five family breaks!
You'll get to stay in one of Vauxhall's Platinum Falcon, 4 berth holiday homes for five nights over this October Half Term and enjoy all of the parks facilities plus the great family entertainment, musicals, shows, hilarious games, comedians and tribute acts.
Dave and Heidi will be playing "Song In A Suitcase!" and shutting Producer Nick in a suitcase (poor boy)! Be ready to text "SUITCASE" to 82122 and if you're picked to play and can identify the song playing from inside the case you'll be off on a jolly holiday this October
Heart Breakfast Competition Terms and Conditions