Getaway Guide: Belfast
Home to visitor attractions such as Titanic's Dock & Pumphouse and world class venues like Waterfront Hall, Belfast is fast becoming a must-visit city for travellers.
Belfast is a passionate, vibrant city and you can you can feel it in the cafés, restaurants, bars, stores and on the streets.
The city of Belfast is constantly abuzz, there is never a shortage of things to do and the residents are renowned for being some of the most hospitable in the world.
There's some of the coolest night clubs, shopping to die for and eateries that will spoil you for choice without burning a hole in your purse. Plus there's a constant stream of exciting concerts, world class plays and exhibitions in venues such as the Waterfront Hall and the Odyssey Arena and attractions from the historical to the cultural to the scientific and literary; after all this is the city that inspired Narnia!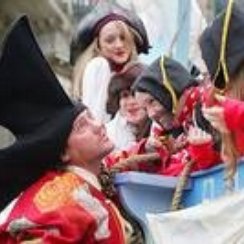 Belfast is the ideal city to keep children entertained too, whether it's ice skating or extreme bowling Belfast is happy to put a smile on the face of all the family.
In Belfast and province-wide you can be sure of a good night's sleep with something to suit every taste and budget, from Hotels, Guesthouses and Bed & Breakfast to Hostels, Self Catering and Camping and Caravanning.
Belfast and Northern Ireland are on the move and there really is something for every type of traveller from the single business traveller to the whole family.

Welcome to Belfast!