Charity
Global's Make Some Noise
Heart's charity golf day is returning to the Burstead Golf Club for 2017. Find out more here!
See what happened when Martin and Su surprised the Essex children's charity with a massive cheque from Global's Make Some Noise!
You'll Be Helping Projects Like These
Global's Make Some Noise supports projects like SNAP in Brentwood which helps Essex families with children and young people who have any special need or disability.
Global's Make Some Noise is proud to be working with the XP Support Group and funding their Owl Patrol Camp – a special project for XP patients and their families, taking place annually in Scotland.
We're proud to be able to support the work of The A-T Society – a small charity providing support to young people and their families living with the condition across the UK. Young people like Alecia, who attends the activity weekends organised by the charity.
Play
Global's Make Some Noise Day is back!
01:41
Show Some Support For Make Some Noise!
We need an army of women to join forces this year to help beat cancer sooner!
Who We Are
Play
Global's Make Some Noise - Who We Are
04:28
Recently Played Tracks
10am - 1pm
Text 'HEART' to 82122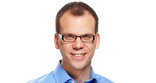 Stay tuned...
Now playing: The best feel good music