Coca Cola Truck Heading For Essex!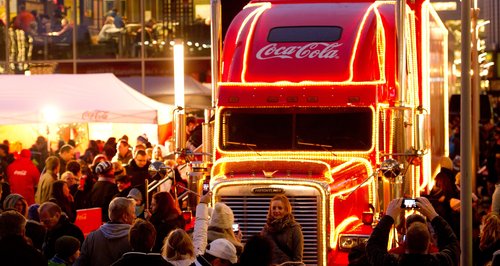 For the first time in years, the iconic red Coca Cola Truck will be visiting Essex before Christmas.
The 2016 2016 Coca-Cola Christmas Truck Tour, which starts on 17th November, is visiting 44 locations across the UK including two here in Essex.
It'll be visiting Harlow on December 7th and Southend on December 15th. It's our chance to get a photo with the truck, experience the brand new winter wonderland and try a free sample too!
The truck will be at Market Square in Harlow between 1pm and 9pm on Wednesday December 7th and a week later, on Thursday December 15th, it will be dropping into Victoria Circus in Southend-on-Sea from 1pm-9pm.
Don't worry if you can't make it, as the truck will also be visiting Twitter this year. When you tweet #holidaysarecoming a special truck-related treat will appear on your post.