Danbury Fireworks 2016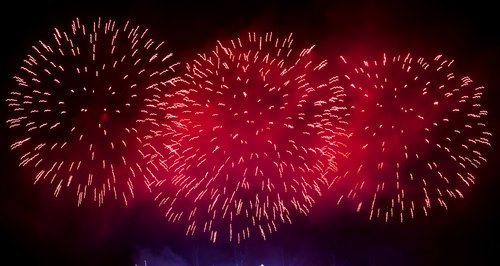 Get set for a spectacular evening of fireworks and live entertainment as the Danbury Fireworks return on Saturday 5th November.
Taking place at Danbury Outdoors just off the A414, it's the largest event of its kind in the area and in addition to spectacular fireworks and a giant bonfire, features a beer tent, funfair, plenty of food outlets and live music on stage. Now in its 48th year Danbury Fireworks is the area's premiere family charity fireworks event.

All of the funds raised at the event goes to 1st Danbury Scout Group and other local charities.
Advance tickets are now on sale priced at £7 for adults and £3 for under 13's. Click here for a list of retailers. On the gate, admission will cost £8 for adults and £4 for under 13's. Tickets are also available to buy via the Danbury Fireworks online store here.
Don't forget to wrap up warm, leave your pets at home, pack a torch and be prepared for the weather so you can make the most out of Danbury Fireworks 2016.

So what's happening on the night?
The fun kicks off at 5:30pm with all the fun of the Funfair putting you in a spin and making your night start with a bang. The giant bonfire is lit at 6pm followed by live music from F2K at 7pm.
All eyes will be on the skies above Danbury at 8:00pm as the dazzling fireworks display gets underway. The funfair and entertainment then continues until 9:30pm.
Road Closures & Parking
The parking arrangements have been changed for this year's event as the usual car parking field is unavailable. There is the option of buying a Park & Ride Voucher which are only available from the Danbury Fireworks website and online store. There are 500 Park & Ride spaces available so be sure to book early. Additionally there are a number of public car parks situated in and around Danbury; see the Danbury Fireworks website for full details.