Help Your Local NHS By Reducing Waste!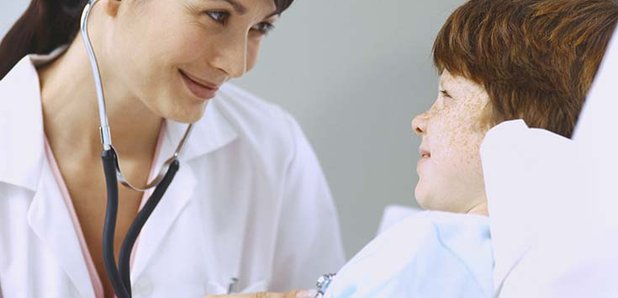 We've teamed up with the local NHS to remind local people that visiting the doctor ISN'T the only option when you or your family are unwell or need medication.
Local residents from Southend, Castle Point and Rochford volunteered to take part, and even star in a campaign to help reduce waste in the NHS and raise awareness of what people themselves can do to help the NHS to deliver effective services.
The BIG message is that the NHS belongs to us all and we all need to do our bit to save both NHS money and doctors time.
By working together we can make sure NHS money is used to make health services better, and this is how you can help show love for your NHS!
#ThinkPharmacist!
If you are not sure what medication to get or need advice on a minor ailment, pop in to see your local pharmacist instead of booking an appointment with your GP.
We've a helpful guide to download below on what you can do to get better when winter ailments strike. This includes over the counter and even simple home remedies, plus it lets you know the warning signs to look out for which mean you may need to seek professional help.
Buy over the counter
Medicines like paracetamol, antihistamines, and cough and cold remedies can cost up to 4 times more on prescription than from a pharmacy or supermarket. Last year, prescriptions for paracetamol alone cost the NHS in south east Essex £362,000. So please, buy them over the counter for pennies instead.
Don't let your medicines pile up!
Only order the medication you need, as unused prescription medicines cost the NHS around £300m each year - that's a lot of medicines being prescribed but not taken. With many GP surgeries you can quickly and easily order repeat prescription online, so no need to stock pile.
Don't forget to let your pharmacy know if you're getting too much of your regular medicines and take any unused or out-of-date medicines back to them to be disposed of safely.
Book a medication review
If you are taking prescription medicines regularly, perhaps for a long term illness (like asthma, arthritis, diabetes or epilepsy) or have just come out of hospital, you may have concerns or questions about what you are taking.
You can ask to meet with an expert - a pharmacist, doctor or nurse to help you understand what has been prescribed and why. Meetings take between 20 and 45 minutes, and are free and confidential, so whoever you talk to, the details will be kept private.
The NHS recommends that all older people, and many others, have regular reviews of their medicines. It could end up improving your health, saving the NHS money, if you find you need fewer medicines than before.
A&E is for Emergencies!
A&E should only be used for real emergencies and life threatening conditions, not simple ailments or injuries.
If you need medical advice call the NHS 111 line, visit your local pharmacy or make an appointment with your GP.
If you no longer need a doctors appointment - cancel it!
Missed appointments are estimated to cost the NHS about £160m per year. Aside from the cost, cancelling an appointment you no longer require will free it up for someone else who may be in urgent need.
Many GP practices offer online or even text services to make it easier to book and cancel appointments, without having to wait on the phone to speak to your GP surgery - see if your surgery offer this.
Look after yourself!
We all have responsibility to look after our own health, whether that's doing more exercise, making better food choices, stopping smoking, or reducing stress levels.
There isn't a medicine for everything, so by looking after ourselves we can change or even reduce how we use NHS services.