Do The Right Thing This Christmas!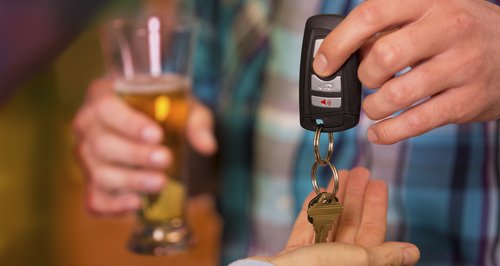 We've teamed up with Essex Police, Essex Fire and Rescue, and the Safer Essex Roads Partnership to remind everyone to NEVER drink or use drugs and drive.
With the Christmas and New Year party season upon us, make sure you THINK about how you are getting home at the end of the evening and don't risk getting behind the wheel because you could pay for it for the rest of your life!
Even a small amount of alcohol may affect your ability to drive safely.

You can still be over the drink drive limit the morning after.

Everyone has a different tolerance level, so the only safe choice is to NOT drink and drive.

If convicted of a drink or drug driving offence you could face disqualification for at least a year, a fine of up to £5000, imprisonment and a criminal record plus your insurance costs will rocket.
More seriously, you could kill or injure someone, face up to 14 years in prison and have to live with it on your conscience.
'How It Feels' Campaign
Essex Police takes a zero tolerance approach to drink and drug driving 365 days a year and are also supporting the National Police Chief Council's campaign which in partnership with the Safer Essex Roads Partnership runs from 1st December to New Year's Day.
The focus this year is on 'How it feels' to be affected by drink or drug driving, highlighting the far reaching consequences through the eyes of the officers who have to deal with the aftermath.
Pc Tracey Bishop, a Family Liaison Officer at Essex Police, often spends time with bereaved families. "Having to tell someone their loved one has been killed because a driver made the selfish decision to drive under the influence is the ultimate consequence of drink and drug driving."
The police need your help to make this campaign work and are asking people in Essex to tell them about people who put the lives of innocent road users at risk by driving drunk or high on drugs.
Do the right thing this Christmas!
Think! Never Drink or Drug Drive!
Report anyone you think may be driving under the influence
by calling Essex Police on 101
or Crimestoppers anonymously on 0800 555 111
(Always dial 999 in an emergency)
* The Safer Essex Roads Partnership is a partnership between Essex County Council, Essex Police, Essex County Fire and Rescue Service, Highways England, East England Ambulance Service, Safer Roads Foundation, Southend Borough Council, Thurrock Council and the Essex & Herts Air Ambulance Trust.