40 Arrested In Essex Police Crackdown On Online Child Abuse
21 June 2017, 12:29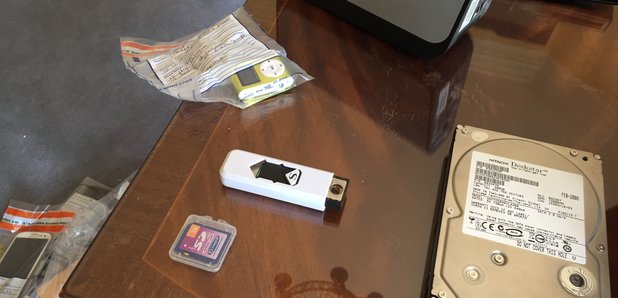 A crackdown, aimed at targeting offenders downloading, making and distributing indecent images of children online has seen more than 40 people arrested and properties raided by Essex Police in the last six-months.
The force has also safeguarded 46 children who may be at risk of harm and secured multiple charges against a number of those arrested.
Over the last six months, using an intelligence-led approach, a dedicated team of specialist officers have targeted those involved in the downloading, distribution and making indecent images of children.
The team have worked alongside and in support of Essex Police's existing specialist Police Online Investigation Team (POLIT) and Child Abuse Investigation Teams (CAIT). During the last six months, as part of the force's normal response to these crimes, the POLIT team also took on 51 new investigations into those involved in the making and distribution of indecent imagery of children. In total the POLIT team have 157 live investigations.
Since November 2016, the additional team have executed 44 warrants at the homes of suspected offenders across the county. They have arrested 43 people. Twelve have been charged whilst the rest remain on bail to enable complex digital forensic work to take place.
Two men, arrested as part of the crackdown, have already been charged and convicted of downloading, making or distributing a total of nearly 400 indecent images and footage of children including material considered to be the most serious (Category A). A third man who admitted being found with more than 70,000 images of child abuse is awaiting sentence.
CASE STUDY 1 – Martin Morgan-Owen
A man, caught with nearly 600 indecent images and films involving children, was given a suspended six-month jail term.
Specialist officers, acting on intelligence, executed a warrant at the home of 54-year-old Martin Morgan-Owen in Grooms Lane, Witham on Saturday November 26 2016.
Officers searched the property and found 565 indecent images and film footage – including 448 of the most serious Category A - of children on a computer, laptop and hard drive.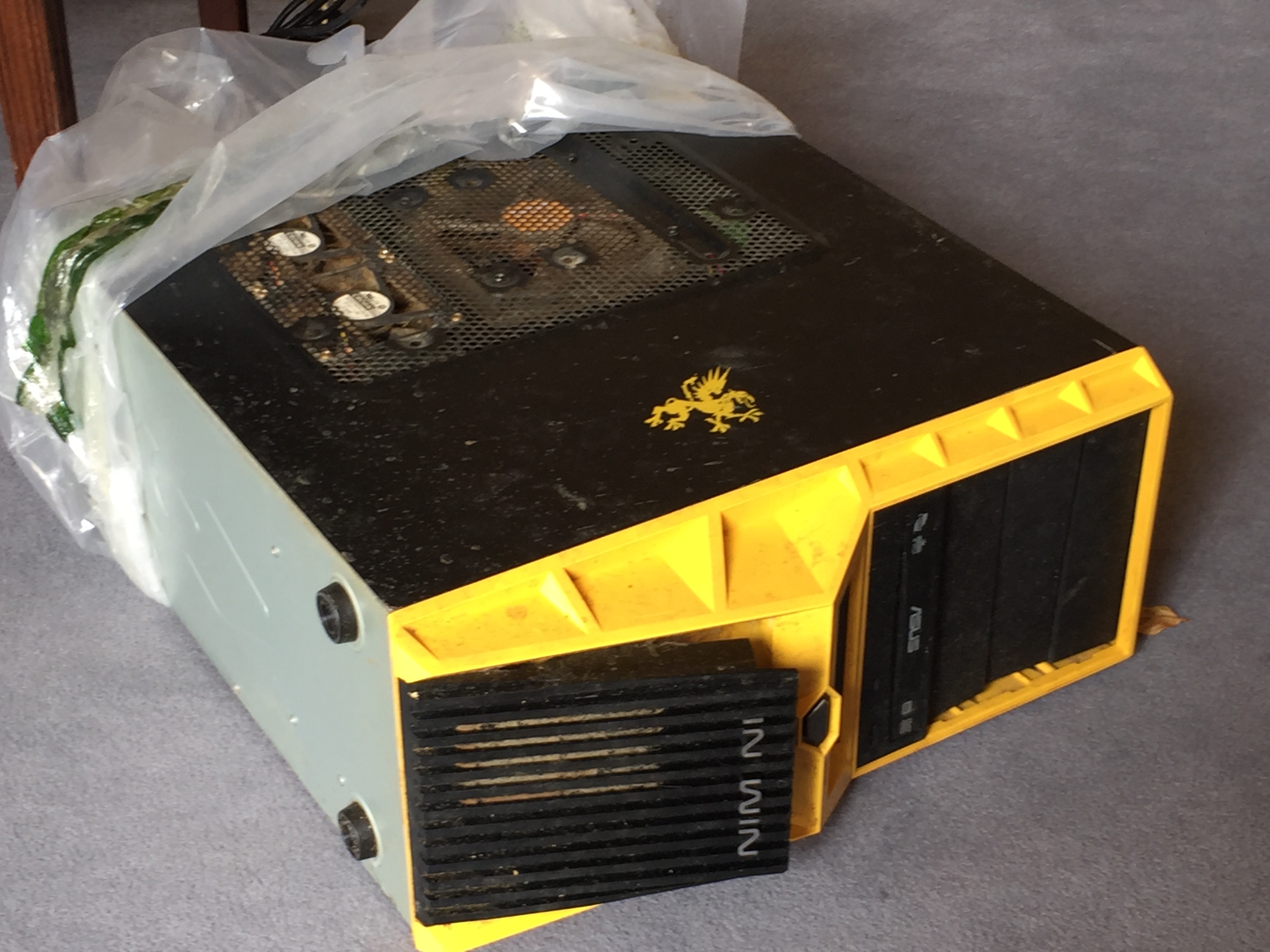 (Martin Morgan Owen's home built processor filled with hard drives)
The images consisted of:
294 still Category A images and 154 category A films (Category A is the most serious category of abusive imagery)
71 Category B images and 22 category B films
24 category C images and four category c films
Morgan-Owen was charged and pleaded guilty to three counts of making indecent images of children when he appeared at Chelmsford Crown Court on Monday May 22.
He was given a six-month jail term suspended for two years, ordered to participate in the Internet Sex Offender Treatment Programme and was given a Sexual Harm Prevention Order for five years to help prevent further offending.
Det Chief Insp Jon Burgess, of Essex Police's Crime and Public Protection Command, said: "The reality is that every day in Essex there are people viewing or distributing images of children, including babies, being sexually abused.
"Every child in every image has been abused and exploited and every time that image is accessed they are re-exploited.
"Those individuals know what they are doing is wrong. They may try and convince themselves that there is 'no victim' because images already exist online and they haven't had direct contact with the child or children involved, but my officers know that to be an utter lie."
"Essex Police is working tirelessly to identify these people and stop them. Using all the tools and technology at our disposal we will go to where they live and work, seize their equipment and arrest them.
"As a police force we've invested in this area because nothing is more important than protecting our children."
CASE STUDY 2 – Mark Slater
Mark Slater was ordered to sign the Sex Offenders Register for seven years after he admitted three counts of making indecent photographs of children.
Colchester Magistrates' Court heard how Slater, 39, of Gascoigne Road, Colchester was arrested on Friday December 2 2016 when officers executed a warrant at his home.
Slater was not at home at the time but was arrested at his workplace. During a search of Slater's home officers seized a laptop and computer tower which were found to contain 49 indecent images and film footage of children including 24 of the most serious Category A.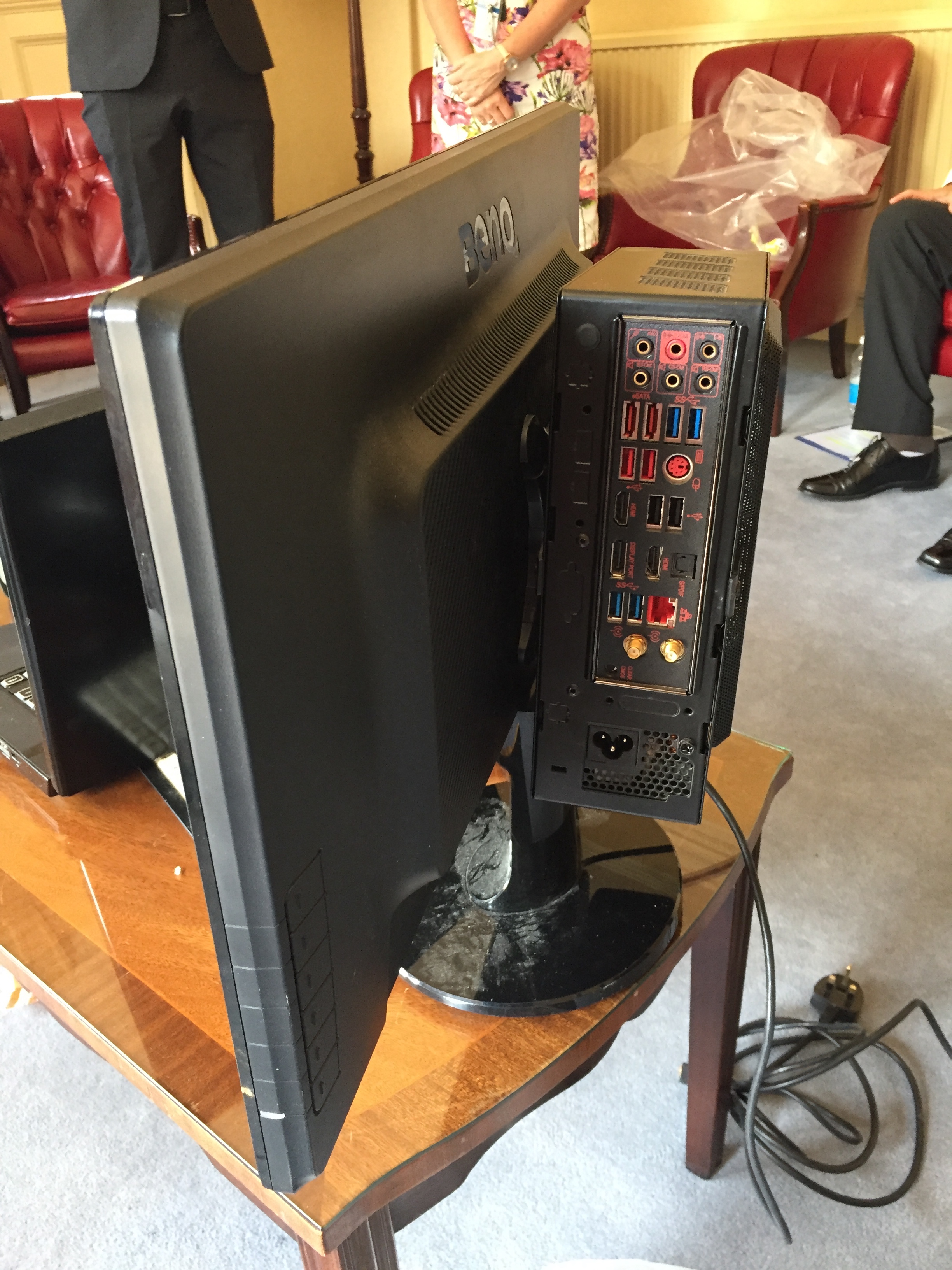 (Mark Slater's computer)
The images consisted of:
One film and 23 still Category A images
One film and 16 Category B images
Nine Category C images
One Category 5 image of extreme pornography
He was given a six-month jail term suspended for 18-months, an 18-month community order and was ordered to take part in 15-day rehabilitation activity as part of the order.

Det Sgt Ashley Howard, who is leading the extra team of officers, said: "We are knocking on the doors of people in all areas of the county from all walks of life who have been viewing indecent imagery of children.
"Those committing this serious and heinous crime need to know that the consequences are very grave.
"We will come to your home, or your workplace if we have to, we will seize your belongings, arrest you and put you before the courts. You can expect to be placed on the Sex Offenders Register which will affect your existing and future employment prospects and no doubt your family life.
"Our message is clear – downloading or viewing indecent images of children is a crime- if you are doing it or considering doing it - stop now, you can get help."
CASE STUDY 3 – Barry Jones
A man admitted being found with thousands of images of young children being sexually abused.
Officers, acting on intelligence, executed a warrant at the home of Barry Jones in Barnaby Road, Southend on December 20 last year.
They found live ammunition and seized various computer items, including laptops and hard drives, which were found to contain in excess of 70,000 indecent images of children.
The images consisted of:
279 films and 1,958 still Category A images
48 films and 3,024 Category B images
44 films and 13,275 Category C images
A further 52,605 images of child abuse were found on the devices. These were not graded as, due to the volume found, the above categorisation of a sample of the images found was sufficient to secure a prosecution.
Jones, 46, admitted possessing ammunition for a firearm without a certificate and three counts of making indecent images of children when he appeared at Southend Magistrates' Court in April this year.
Jones will reappear at Basildon Crown Court later this month for sentence.

The Lucy Faithfull Foundation is the only UK-wide child protection charity focused solely on preventing child sexual abuse. It works with adults concerned about their sexual thoughts and behaviour towards children, helping them to manage their behaviour and reduce the risk they represent towards children.
The charity runs Stop it Now! – a child sexual abuse prevention campaign and helpline. Since 2002, the Stop it Now! Helpline has been contacted over 60,000 times, providing confidential and anonymous support to over 30,000 people. This includes help given to many thousands of men to stop looking at sexual images of under 18s.
For more information on how Stop it Now! helps people address their online behaviour, please visit the website www.stopitnow.org.uk or call the confidential Stop it Now! Helpline on 0808 1000 900.