Organiser Says Epping Remembrance Parade Will Be Back Next Year
2 November 2015, 07:46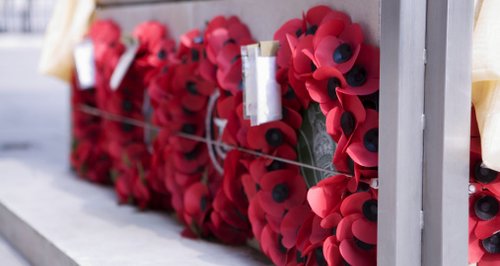 The organiser of Epping's Remembrance Day Parade say it will go ahead next year, despite this year's event being cancelled.
John Duffell says the parade had to be cancelled on Sunday because of police could not cover it.

He told Heart: "It's sad, we've had a parade in Epping every year since 1919.

"It's a huge event, we involve everyone in the whole town. All the schools are involved, Scouts, Brownies, Guides, etc.

"I think it's something people look forward to each year and for the right reasons.

"Everyone's disappointed, it's all everyone's talking about. It really has caused a lot of upset in the town.

"It's a major event in the calender around the whole country, not just in Essex, they'll be sad it can't go ahead".

Essex Police said: "We anticipate that there will be more than 80 separate Remembrance Day events taking place across Essex on Sunday 8th November.

"We recognise the importance of such services to the local community and have provided help and guidance to organisers about planning their events.

"Many officers will also either formally or informally attend and support ceremonies across the county on Remembrance Sunday.

"Responsibility for road closures for pre-planned events, such as these, lies with the local authority but officers will, as usual, assist at any emergency or traffic incident that occurs during the event."